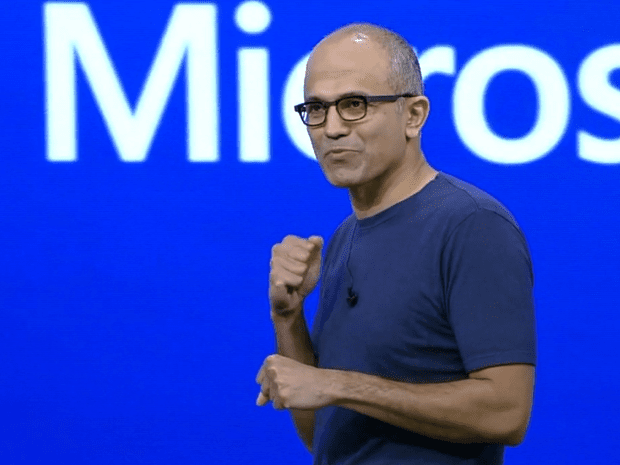 Satya Nadella has been doing a lot of talking about their strategy going forward, and in speaking to the Verge today he confirmed his commitment to winning with Windows Phone. 
When asked how he would change the mindset that Google and Apple has won already, he said:
We're going to change it by producing phones — where we grow in countries where we've grown from 3 to 10 percent, celebrate that. And then have higher ambition. There are many countries, even in Western Europe, where we have over 10 percent share, and I completely recognize that if you are not growing in the US, for you we are nothing, and I'm grounded in that reality. But at the same time, [we will] keep coming at it and keep coming at it, but have a core which you really are using to differentiate what your value proposition for the user is.
He continued, saying:
The thing is, any current market share is not a marker for our future ambition. So the way I look at it is, you're pointing to the right challenge. And the solution to that challenge is to say, "First, why would you want to pick one of our devices?"
You're defining the market as "It's already done, Apple and Google have won, because they won the consumer side." And I'm going to question that. I'm going to say "No, any thinking consumer should consider Microsoft because guess what, you're just not a consumer. You're also going to go to work, you're also going to be productive and we can do a better job for you in there." And that's what I want to appeal to.
From Nadella's comments he appears to be both realistic and ambitious.  What do our readers think?
Read the full interview at the Verge here.