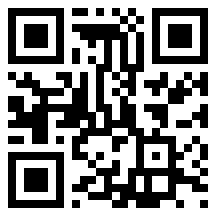 "Museum Finder" is a free app for Windows Phone 8 that allows users to find nearby museums in Flanders and provides all the contact info (email, phone, address …) to contact them in advance before your visit. Optionally, directions in HERE maps can be given how to reach each museum.
A must have for anybody currently visiting Flanders or Belgium as a tourist or plans to visit it.
This app was made possible by open data of "Openbaar Kunstbezit Vlaanderen".
Download it here from the Microsoft Phone store for free or use the QR code below.