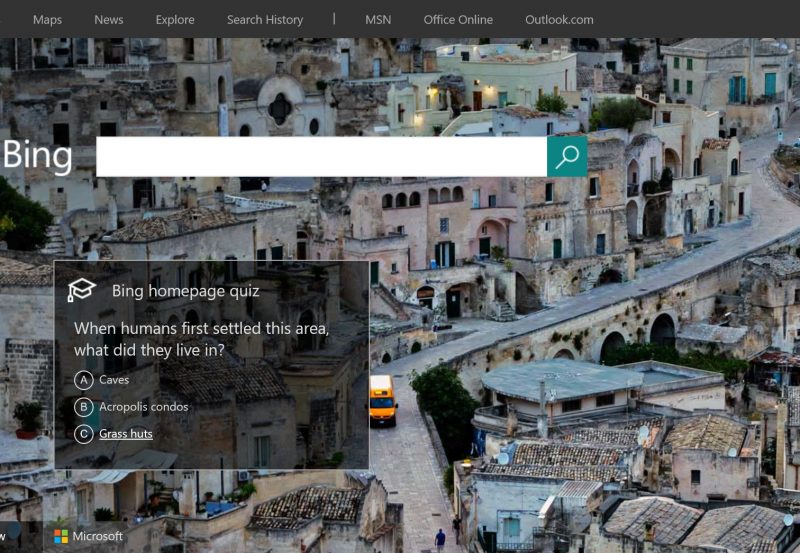 Microsoft's Bing homepage now features a new daily quiz which is intended to drive engagement and broaden the horizons of Bing users with trivia. This is an offshoot of a previous feature of the Bing wallpaper which would offer up interesting trivia about the current wallpaper being displayed.
To give it a try, take the following steps (Note: Like many of Bing's features, this requires you to be in the USA or actively change your Bing region to the USA from the settings menu):
Go on Bing.com.
The Bing homepage should show an icon with a scholastic cap on it
Click on said icon
There will be a short question with 3 options on it, answering it triggers the rest of the quiz.
Gallery
While you're free to try the one question Microsoft suggests, there are two other quesions that promptly show themselves after the first is correctly answered. They are all related, and if you're the type to take educational quizzes on search engines, they won't be much of a bother.
Give it a try from Bing here.