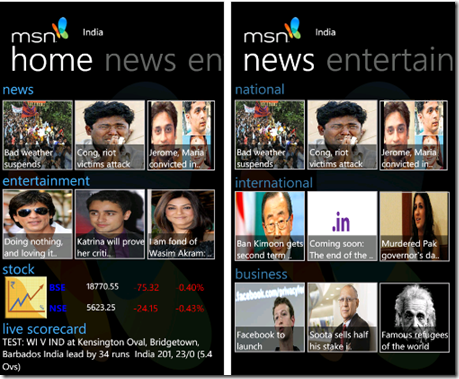 MSN India is a leading news portal in India covering various topics such as politics, sports,etc,. Earlier MSN India had its app through a 3rd party developer, which now have been replaced by Official app.
Application Description:
Get the latest update on domestic, international, business, sports and entertainment news from MSN! Stay on top of the stock market with MSN India's free ticker on BSE, NSE stock markets. See what's moving the market with the latest business headlines and news.
Download it here.