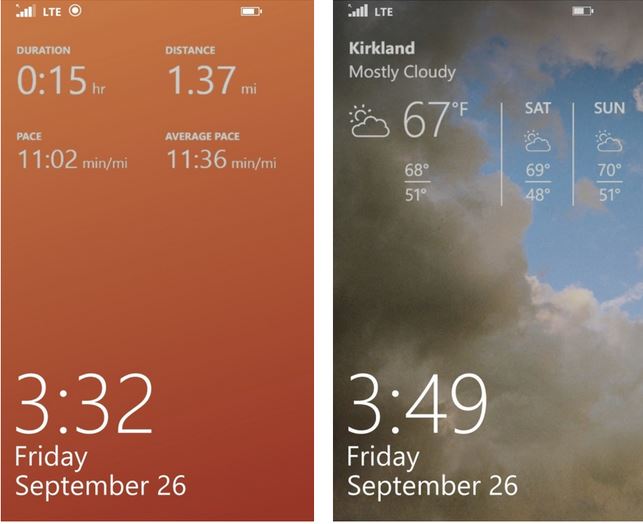 As we reported few hours back, Microsoft has now rebranded all their Bing apps with MSN branding. Along with this update, Microsoft has delivered few new features to MSN Weather and MSN Health and Fitness Apps.
In the MSN Health & Fitness and Weather app, If you're running the Nokia 1520, 630 or 635, you can keep track of steps taken via the pedometer and GPS tracker in the Health and Fitness App directly from the lock screen. You can no longer sync your fitness data with Microsoft HealthVault. However, Microsoft has added a new independent cloud store that syncs your data across devices.
Also, MSN Weather app can offer up-to-the-minute weather statuses from the Weather app.
Download  MSN Health And Fitness and MSN Weather apps from Windows Phone Store.