The BGR has once again managed to leak an up and coming device. This time its the Motorola Napoleon, a Windows Mobile Standard smartphone from the venerable Q9 family, to be released on Verizon.
The device is clearly targeted directly at the corporate road warrior market, with both EVDO and quadband GSM EDGE and also WIFI, meaning you can get reasonably zippy data anywhere in the wold. To further keep those corporate secrets safe, the device features a fingerprint reader, and to keep you running the whole day a generous 1500 mAh battery.
The device is rounded off with a 2 megapixel camera with flash and a custom twist UI.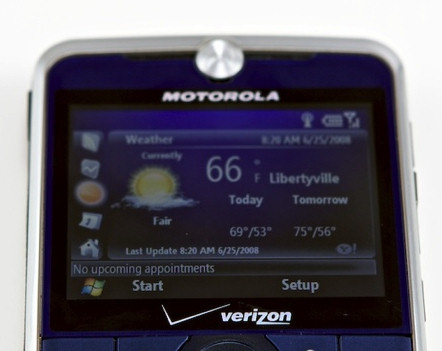 See a full gallery of pictures at the BoyGenius Report.