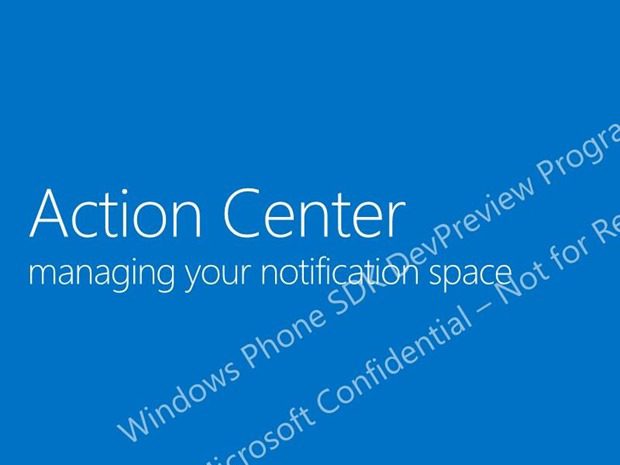 While we have seen a bit of the Windows Phone 8.1 Action Centre, and even seen video of the notification centre in action, we still do not know exactly how it works.
Now new leaks of the WP 8.1 SDK has shown more detail.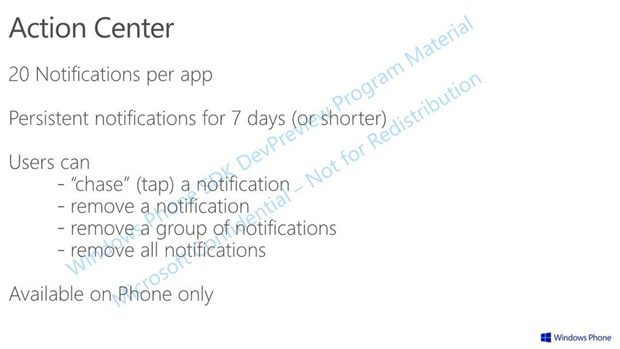 The SDK reveals an app can have up to 20 notifications in the Action Centre, and that notifications per app can be grouped, and can last up to 7 days.
Users are able to tap a notification, close a single or group of notifications, or dismiss all notifications.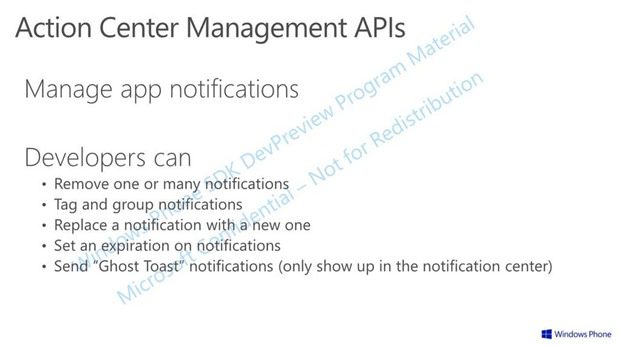 Developers can also control notifications directly from an app, allowing them for example to remove app notifications after a user opens the app.  Developers will also be able to "tag" and group notifications, replace notifications with a new one, set expiration date on notifications or send "Ghost Toasts" which would be toast notifications which will only show up in the notification centre, presumably without an audible notification to the user.
Unfortunately what the SDK does not reveal Actionable Notifications, which would certainly need the cooperation of developers.  It appears this may be one feature which has been left on the cutting floor.
Source: Roman.L