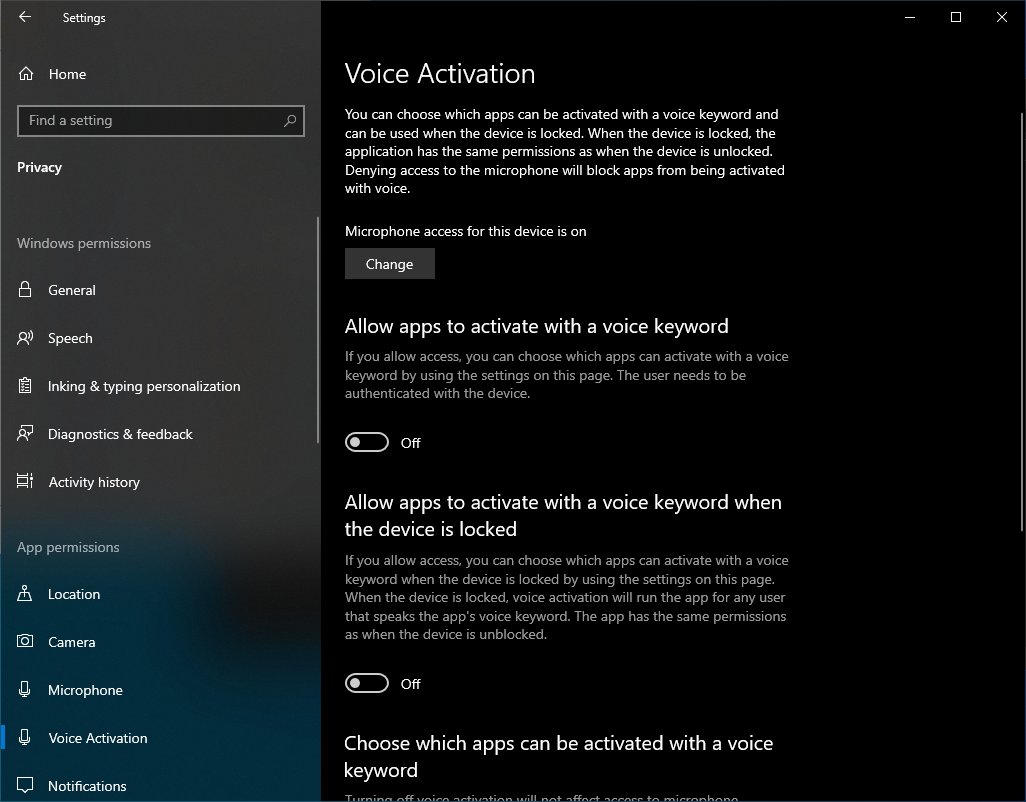 We reported recently that Microsoft appears to be working to make it possible to replace Cortana with another voice assistant in the next version of Windows 10 19H1, and speculated that these applications would need to have Above Lock Screen access to be fully functional replacements.
Now Albacore has managed to uncover another setting which shows that this will indeed be the case.
This looks like it might be related to assistants? You'll be able to configure permissions for Voice Activation using keywords/hotwords. pic.twitter.com/VwFt4nYPg5

— Albacore (@thebookisclosed) December 14, 2018
The new Voice Activation settings in Permissions would allow users to select which applications can be activated by voice when your device is locked. Microsoft will presumably make voice assistants somewhat open API that applications will be able to code against, allowing users to possibly run more than one voice assistant on the same PC with different wake words.
The applications would be allowed to run above the lock screen with full permission, which, given the large screens of our laptops, may allow Windows 10 to become the best voice assistant available.
Do our readers agree giving other developers greater access is a very positive move, particularly as Microsoft itself increasingly neglects Cortana? Let us know below.