We know that, like Windows Phone, Microsoft has more or less given up on Cortana, but the latest rumour makes the extent of the abandonment of Microsoft's homegrown digital assistant clear.
We already know Microsoft plans to separate out Windows Search from Cortana, but now a new rumour, based on the reverse engineering of the latest Windows 10 19H1 build by Albacore, is that Microsoft intends to make it possible to replace Cortana with an alternate voice assistant.
It looks like Microsoft will let people replace Cortana in the taskbar with another assistant of their choice. Does this really mean demise?

— Albacore (@thebookisclosed) December 12, 2018
The button on the taskbar, of course, refers to the newly divorced button, which includes both a Windows Search button and Cortana button.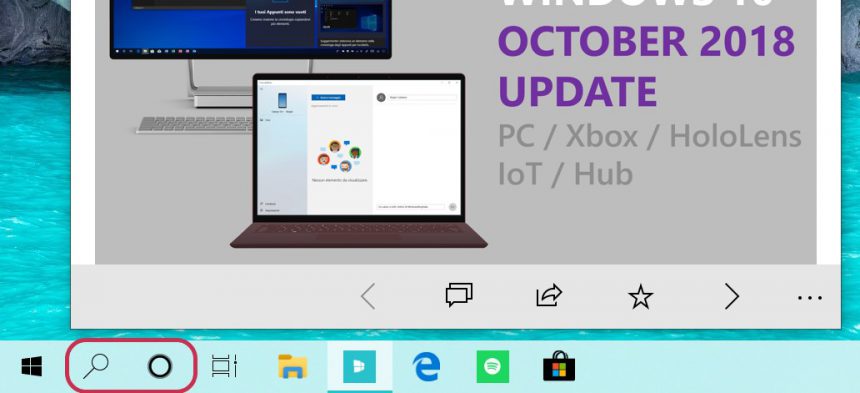 Presumably, an app or service plugged in there would be granted wide access to Windows, including above lock screen access and more.
While this would be a radical move for Windows, it is useful to remember that Microsoft is taking advantage of just such a feature on Android, and that in the end a voice assistant people actually want to use on their PC and which supports their region and language is a win for Windows users and Microsoft.
What do our readers think of this rumour? Let us know below.