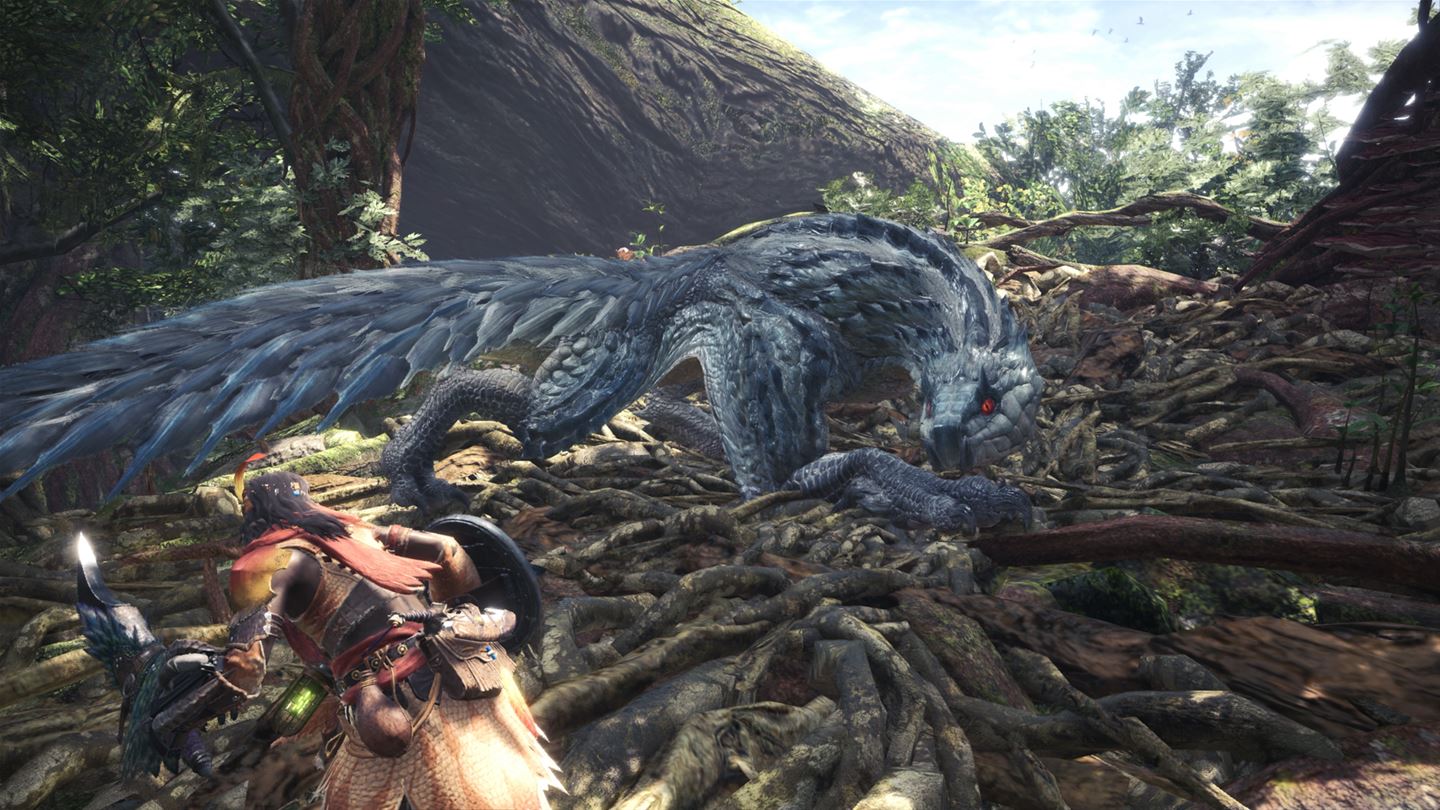 The latest entry in the Monster Hunter franchise launched just three days ago worldwide and Capcom has announced it's already quite popular. Monster Hunter: World has now shipped 5 million units worldwide since its debut on January 26.
This number comprises both PlayStation 4 and Xbox One versions, so the exact split between consoles is unknown. The Xbox One version is also only available in North America and Europe. Capcom revealed that the 5 million units includes digital download sales on both platforms, and it "sets series record for most units shipped in first three days."
Despite the impressive figure, it doesn't entirely reflect copies sold through to customers. Because of the wording used, the 5 million likely represents copies shipped to retailers as well as copies sold to customers. The company did not announce how many copies have actually been sold.
In total since the series debut in 2004, the franchise has sold more than 45 million units worldwide as of January 28, 2018. Monster Hunter: World marked the first time the franchise launched simultaneously worldwide as well as the first time a main game in the series launched on Xbox consoles.
For our thoughts on Monster Hunter: World on Xbox One, check out our review.