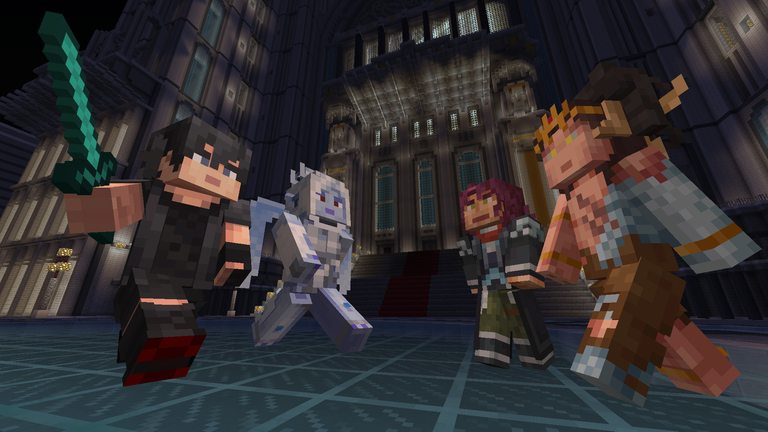 Minecraft is certainly no stranger to tie-in packs, and another one was just added to its list. This time, players can jump into Minecraft and adorn the looks of their favorite Final Fantasy XV characters.
The Final Fantasy XV Skin Pack released on the Minecraft Marketplace today with a whopping 43 character skins from the popular series. This pack includes Final Fantasy XV's four stars—Noctis, Ignis, Prompto, and Gladiolus—as well as a slew of other heroes, monsters, and villains.
If this is a must-have skin pack for you, it'll set you back $3.99 on the Marketplace, which is generally the standard price for any skin packs in Minecraft.
The Marketplace has been a great addition to Minecraft, allowing players to benefit from both official and user-created content. While this skin pack definitely falls into the official category, the Minecraft community has made its own stunning contributions. So much so, in fact, that Microsoft had paid out over $7 million since June to Marketplace creators.
Via: Windows Central