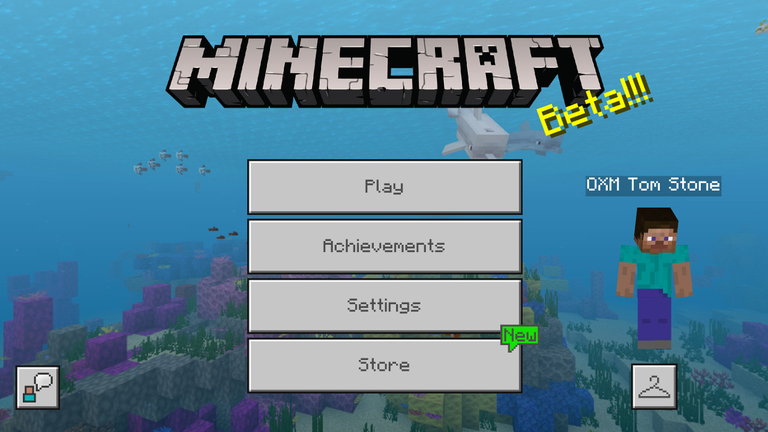 If you played Minecraft on consoles ever since the beginning, it may have been quite the change when its Bedrock Edition launched, completely overhauling the user interface. Not everyone has taken to the design of the Bedrock Edition's menu, so the company announced a redesign that players will have a hand in.
Over in the announcement, players are asked to share their input to make the experience easier and more intuitive.
"What would you like to see from an updated Minecraft menu? There may be things you want to make easier? Or maybe there's a way the menus could be better for your device? Or maybe you want to add something entirely new to the main menu or create world screen? Or maybe just a button that makes a pig squealing noise when you press it? (all games should have that, really).

Whatever your ideas are, we'd love to see them!"
Paper Prototyping Kits have been provided to allow you to get creative and get a feel for what your ideas will look like in practice. You can design menus for any platform you're most familiar with as there are links to download the kits for console, PC, tablet, and mobile.
Those wishing to share their designs can do so on Minecraft's official Discord channel, which can be viewed here. Just drop your ideas into the #UI-feedback channel and you're good to go.