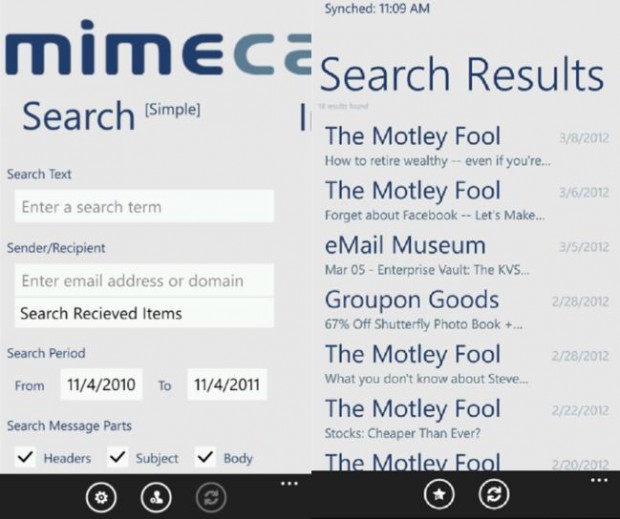 Mimecast, the cloud-based email archiving, continuity and security provider for Microsoft Exchange and Office 365, has today announced the mobile access client for Windows Phone. The Mobile Access app is available for download from Windows Phone Marketplace.
Mimecast Services for Windows Phone extends access to the Mimecast email archive and allows users to search, view messages, reply, reply all, and forward messages directly from the archive. The application provides real-time access to your archive and provides the ability to search for email by attachment name, type and content, as well as email message content and metadata. You can simply login using the credentials you normally use to access your Mimecast service, or the specific credentials provided by our administrator.
To use the Mimecast Services for Windows Phone application your organization must have purchased a Mobile Access License.
Find the app here from the marketplace.