Microsoft appears to be resting a new rotating colour picker for Word Mobile. Word Mobile is Microsoft's UWP version of the app designed for touch-first tablets and phones and would, therefore, benefit most from touch-friendly user controls.
Windows user Ajtih first noticed the new feature, which may be in A/B testing.
Ink color picker in Word mobile, What do you think about it? pic.twitter.com/pAS54zGvpr

— Ajith (@4j17h) September 13, 2018
It would replace the current rather boring and sedate version present in the app.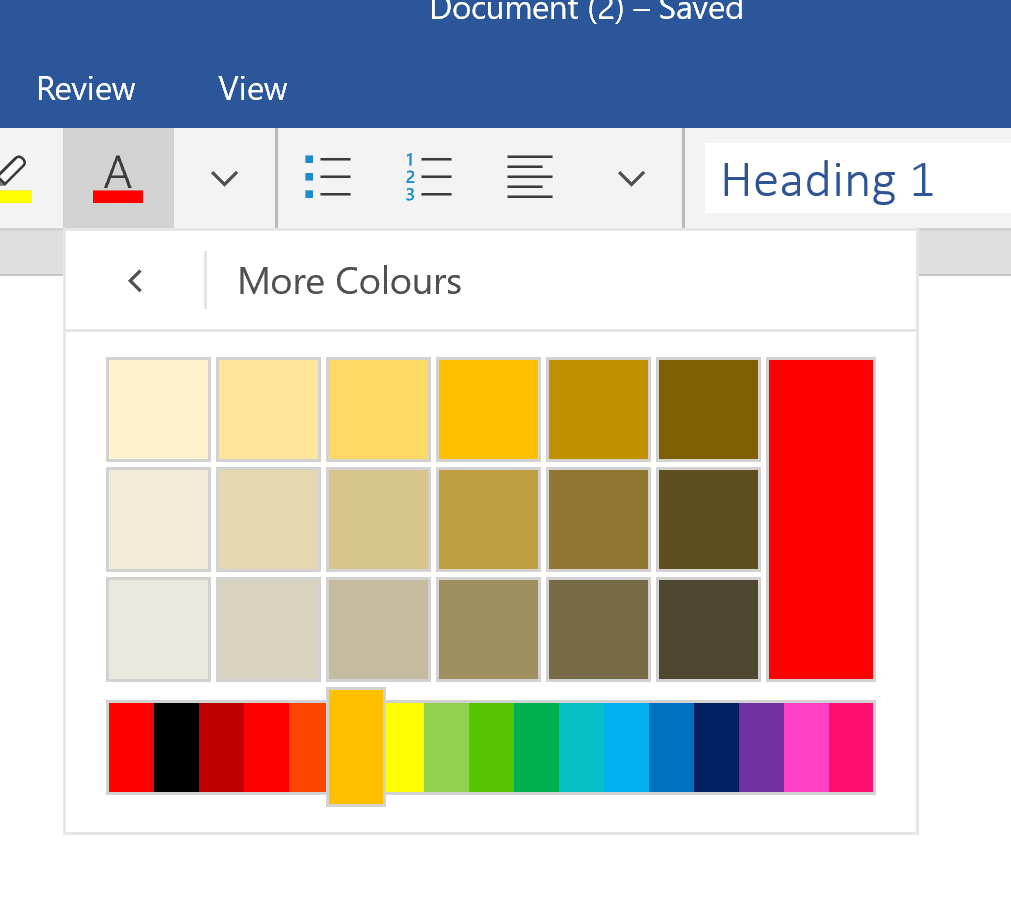 If tests are successful the feature will presumably roll out to all Windows 10 users eventually.
Via WindowsLatest