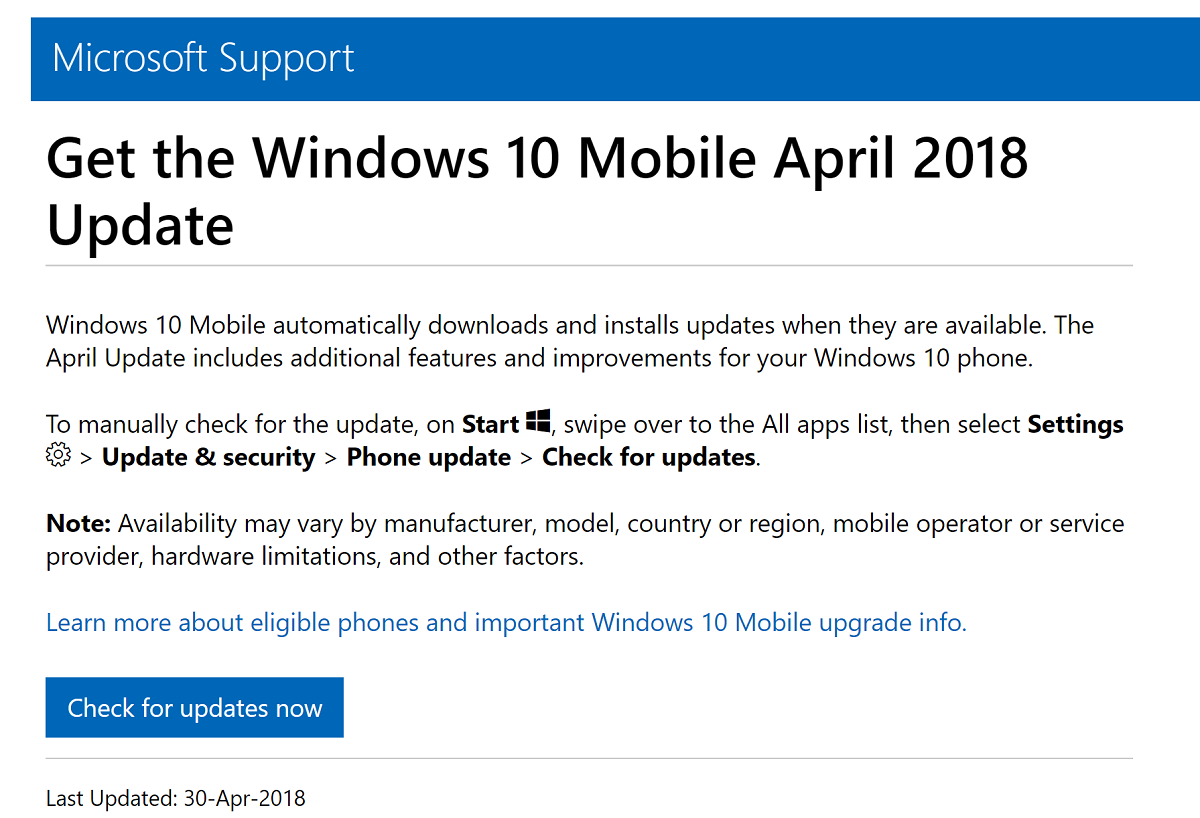 A few days ago we reported that a newly updated Microsoft support page suggested the April 2018 update for Windows 10 was being made available for select Windows 10 Mobile handset.
At the time we suggested the most likely reason was an error by an overenthusiastic intern.
Now that intern must have had a talking to, as the page has been reverted today back to the Fall Creators Update.
That, of course, does not explain the mystery of the Windows 10 Mobile 1803 Bluetooth stack, but does underline that whatever is cooking in Microsoft's labs, it will not be coming to existing Windows 10 Mobile handsets.
Via WindowsUnited.de