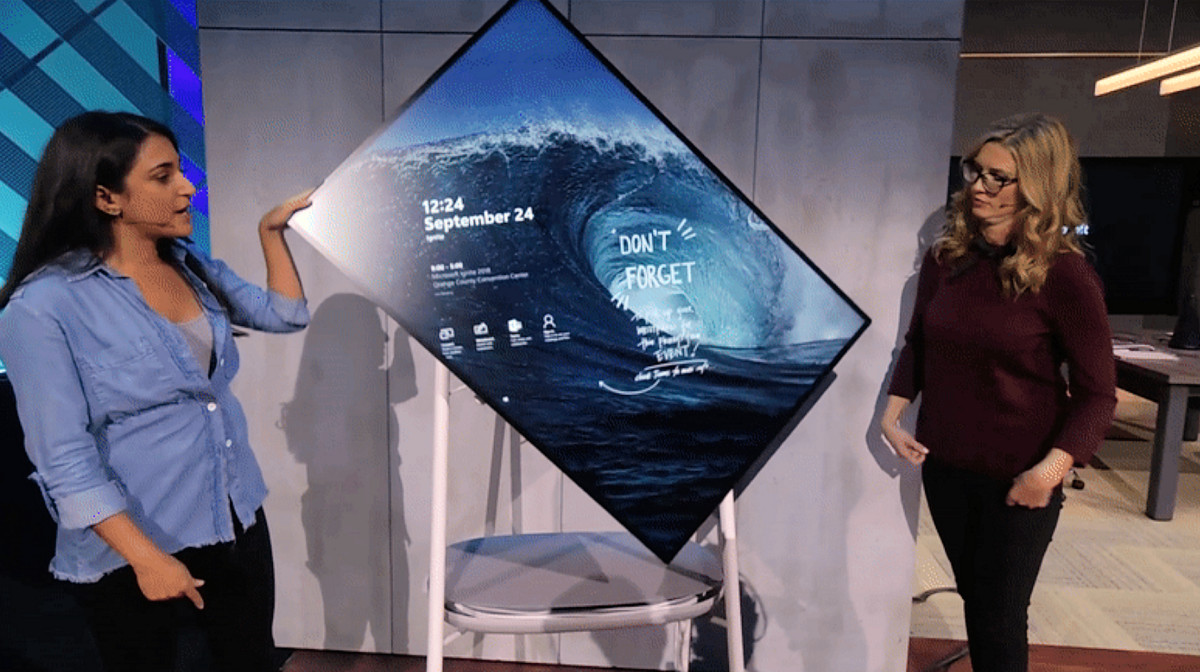 At the Microsoft Ignite show today Microsoft for the first time showed off a demo of the new Surface Hub 2 user interface, showing off such cool features as an orientation-aware user interface and simultaneous login for two different users.
The video was however also Microsoft's first public demo of  Windows Core OS and its Composable Shell, which allows Microsoft to create such dazzling hardware and software experiences.
The slick demo, however, comes with a big proviso – this user interface will not be available in the next version of the Surface Hub due 2019, but will only arrive in 2020 with Surface Hub 2x.  Only then will users be able to tile multiple devices, rotate the screens smoothly and access other CShell-related features.
It appears on this occasion Microsoft decided they could no longer delay their hardware while waiting for their software team to deliver, a decision the company has made before with their more ambitious Windows Mobile devices for example.
Given that WCOS and CShell are expected to be the core of Microsoft's most interesting gadgets such as their Surface-branded Telephone Device one has to wonder what other devices are still waiting for the WCOS team to finally deliver.
Video via The Verge