Microsoft will soon announce new features for the Windows 10 Photos app, according to a new report from the Italian Lumia Updates site.
Microsoft is reportedly adding Timeline to the Window 10 Photos app. Timeline view is a view of the photos app that lets users scroll through the r photos in reverse chronological order quickly.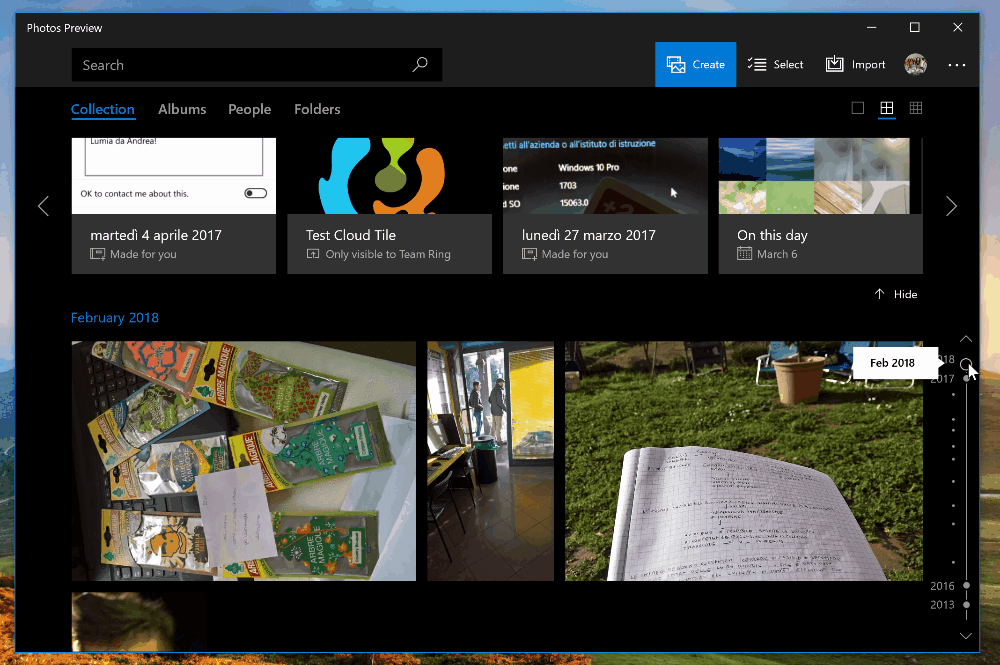 For users who have a lot of photos, it'll be a useful feature. While Microdot already has a quick jump feature in the Photos app, this might be more intuitive for users who prefer sliders over buttons.
The firm will also update the gallery view and add a small image preview of other pictures in the gallery when scrolling or swiping through other images.
Microsoft will also be integrating Paint 3D effects into the app, letting users add 3d effects and edit with paint 3D right from the app itself. Again, this isn't exactly a 100% new feature as you can do this by sharing the picture to Paint, but it sure makes it more intuitive and possibly helps bolster Paint 3D's footprint on Windows as Microsoft begins to push it hard.
Finally, Microsoft is also testing a feature to let you add your own commentary and personal audio files to creations and projects created by the Story Remix feature.
All of these features are rumoured to debut sometime in the next few weeks.