Is Copilot the best AI companion out there? Help us find out by answering a couple of quick questions!
Microsoft recently released their updated PC Health Check app that is intended to check whether your PC is eligible for Windows 11 or not.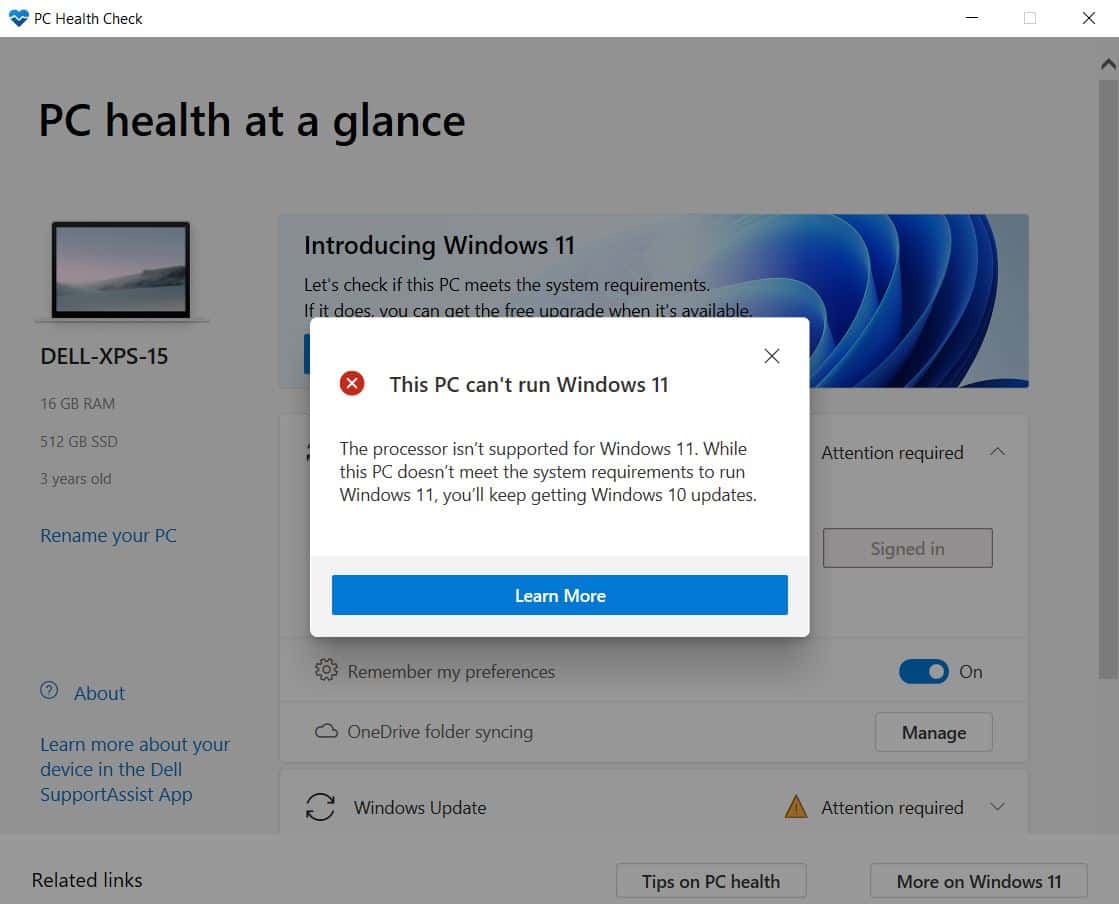 Today the Verge reports that the app will no longer block the installation of Windows 11 on unsupported PCs, but will instead deliver a very scary disclaimer that would stop most regular Windows 11 users, if they actually read the message of course.
The message reads:
This PC doesn't meet the minimum system requirements for running Windows 11 – these requirements help ensure a more reliable and higher quality experience. Installing Windows 11 on this PC is not recommended and may result in compatibility issues. If you proceed with installing Windows 11, your PC will no longer be supported and won't be entitled to receive updates. Damages to your PC due to lack of compatibility aren't covered under the manufacturer warranty. By selecting Accept, you are acknowledging that you read and understand this statement.
Given that the PC Health Check app is designed for novice users, I think our readers would agree that leaving users in an unsupported state by design is not acceptable, even with a disclaimer.
What do our readers think of this change?