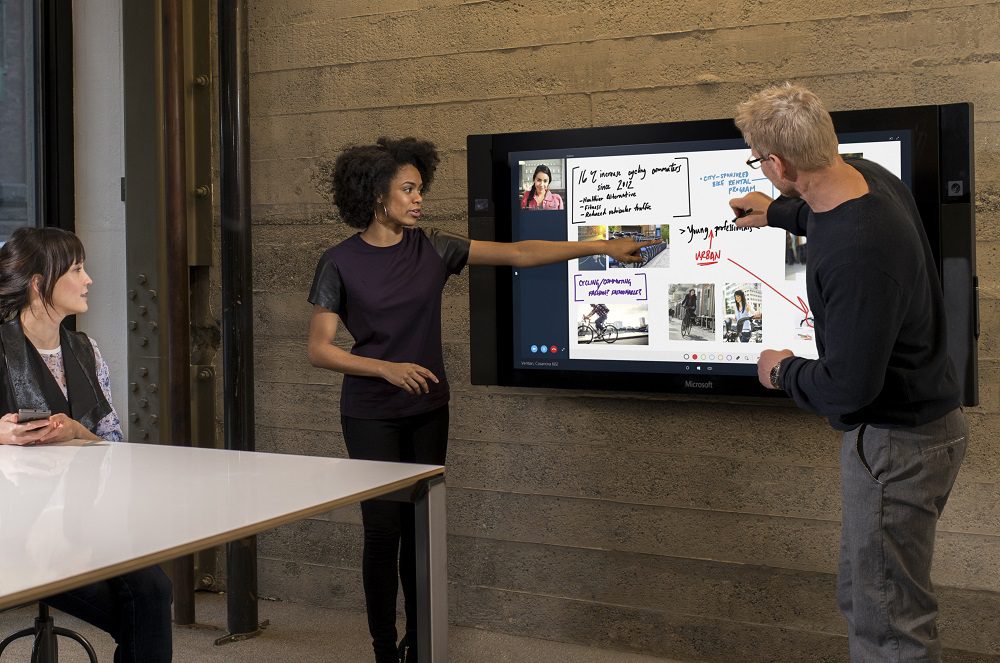 Microsoft's Surface devices are always delightful to look at – including new takes on mundane old technology.
The Surface Hub is one of those devices, and while it has been an enigma to many users interested in it for a while, Microsoft has just posted a video focusing on the engineering of the Surface Hub on YouTube.
In the video clip below, Microsoft's Director of Surface Hub engineering, Peter Oehler, shares details about the design and hardware of the Surface Hub.
The Surface Hub is Microsoft's Microsoft describes the Surface Hub as" an intelligent, multi-touch, large screen collaboration device with powerful and simple video and teleconference capabilities in one integrated package." which possesses a "large screen, [and is an] interactive all in one computer, with fully immersive experience; best-in-class 4K resolution, using an optically bonded screen that supports 100-point touch and inking and more."
The Microsoft Surface Hub starts at "if you have to ask prices" ($8,999) for the 55 inch Surface and goes up to the "you probably can't afford it price "range for the 84 inch one ($21,999). Both offer gorgeous 4K screens, powerful Intel Core processors and pen and ink support.
The device has seen some success in its niche, with Microsoft having shipped over 2000 units in over 24 countries. Keeping in mind the range and the pricing of this, and it is clear that the Surface Hub is a device that many are finding value in.
Intrigued by its concept? Let us know in the comments below.