Microsoft has pushed out a new update to the Movies and TV app for Windows 10. The new update incorporates the new version  numbering system the firm introduced earlier this week with Groove Music, making this one out as version 10.16092.1022.0. You can read the explanation for that change here if you're interested.
The update comes with the usual bug fixes and improvements, as well as a new feature for avid watchers of seasonal shows making it easier to binge. Now, if you're watching a TV Episode on Movies and TV, once you get to the end of the episode, you now automatically transition to the next episode. If you haven't purchased the next episode yet, Microsoft is making it easier for you to simply just buy it as showcased below.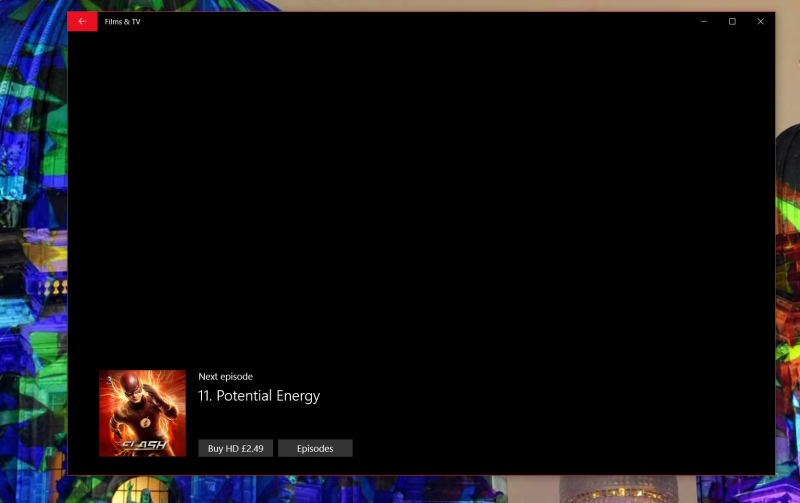 The addition of this little feature makes the app more useful for those who use it to watch TV series purchased from the Store and adds more polish to the app overall. Note that this update is currently Insider only and will be rolling our to non-Insiders in a manner of weeks.
While the Microsoft Movies and TV app isn't as capable or full featured as it's musical companion, the app does work well for its purpose. In addition to that, Microsoft's Movies store does have pretty good content – though I would recommend renting over buying due to the use of DRM in movie content.
Regardless, you can get the app from the store link below;