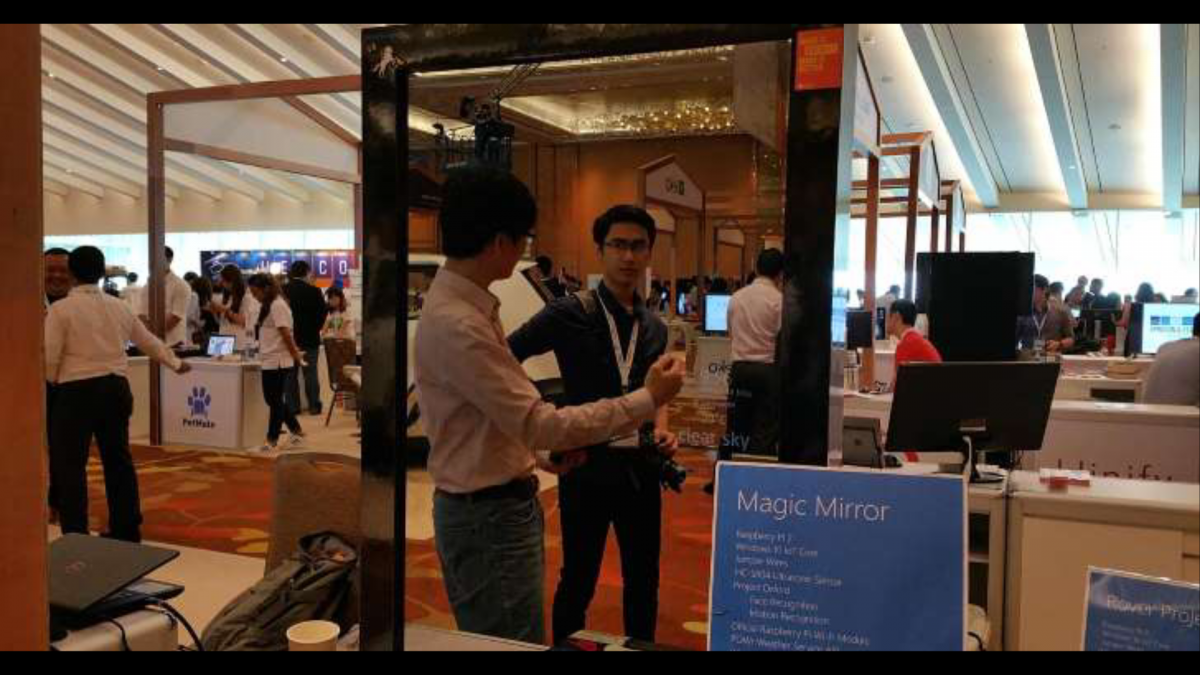 At the InnovFest Unbound 2016 in Singapore, a digital technology conference, Microsoft demoed a 'Magic Mirror' that can read up to 8 human emotions (via hidden webcam), display weather, time, and location, all while looking like a normal mirror. Microsoft is hoping to soon integrate app-fed news as well as Facebook and Twitter feeds in the future.
"Imagine when you wake up in the morning, you're able to use the mirror to style your hair, do your make up, and while doing that, you can also view the weather," Izzat Khair, a member of Microsoft Singapore's developer experience team explained.
Khair also pointed out the business advantages from an advertising standpoint, displaying ads and using the camera to guage the viewers reactions.
The product is a ways off from the market, but how would our readers feel about a Magic Mirror? Would you like to wake up to something like this in the morning? Let us know in the comments below.