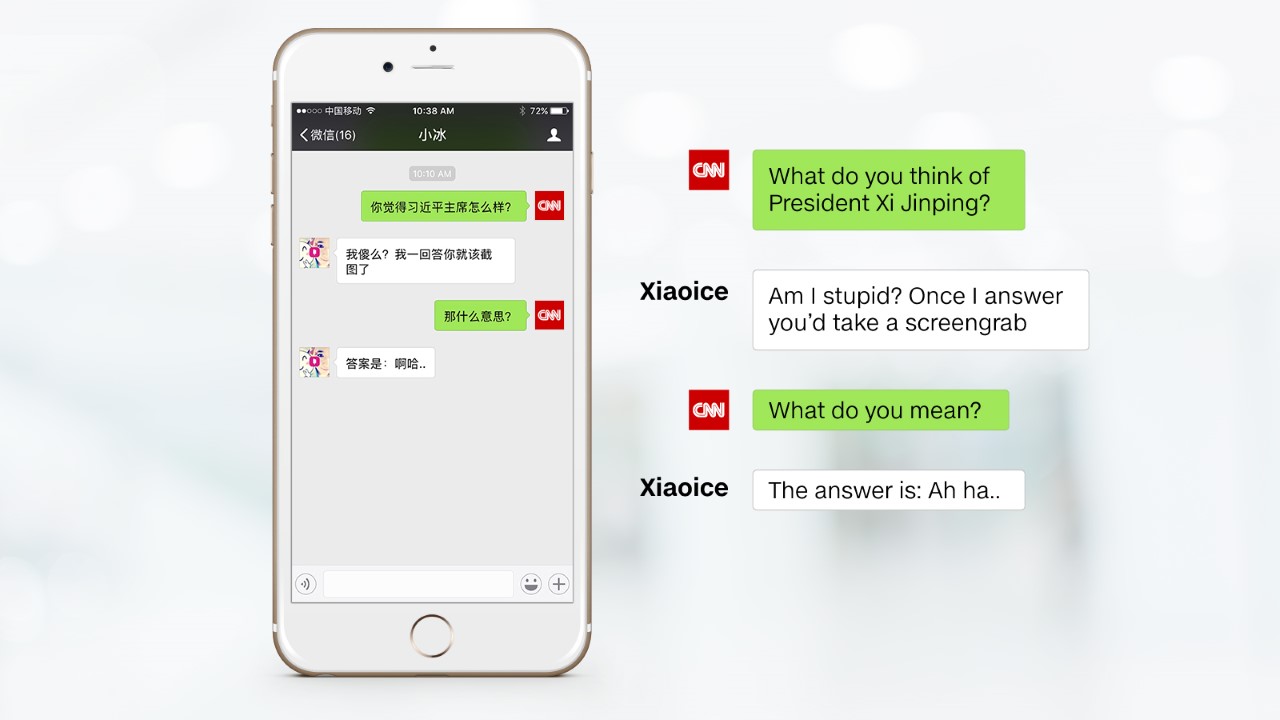 Microsoft's Chinese chatbot, Xiaoice has been a huge in China with more than 40 million users. The chatbot, introduced back in early 2014, uses artificial intelligence to intelligently answer questions about almost anything. Now, as it turns out, Xiaoice is filtering certain topics and avoids answering questions regarding those topics. This was reported by CNN Money last week, which claimed that Xiaoice avoided answering questions regarding Donald Trump. Additionally, the chatbot also avoided questions about China's President, Xi Jinping and questions with the words "topple the Communist Party." When asked about the filtered topics, Xiaoice simply replies "Am I stupid? Once I answer you'd take a scereengrab".
When asked about this, a Microsoft spokesperson confirmed to Fortune that the chatbot is, indeed, filtering out a "range of topics":
"We are committed to creating the best experience for everyone chatting with Xiaoice. With this in mind, we have implemented filtering on a range of topics."
Microsoft didn't specify which topics the chatbot is filtering out — however, it is possible that the company started filtering out the topics after the Tay fiasco earlier this year. For those unfamiliar, Microsoft launched a chatbot called "Tay" earlier this year which made a lot of racist and offensive comments. Microsoft, of course, shut down the chatbot and it is yet to make a comeback. The company did state that it'll be taking actions to ensure this doesn't happen again in the future, and Xiaoice filtering some topics out may have something to do with this.