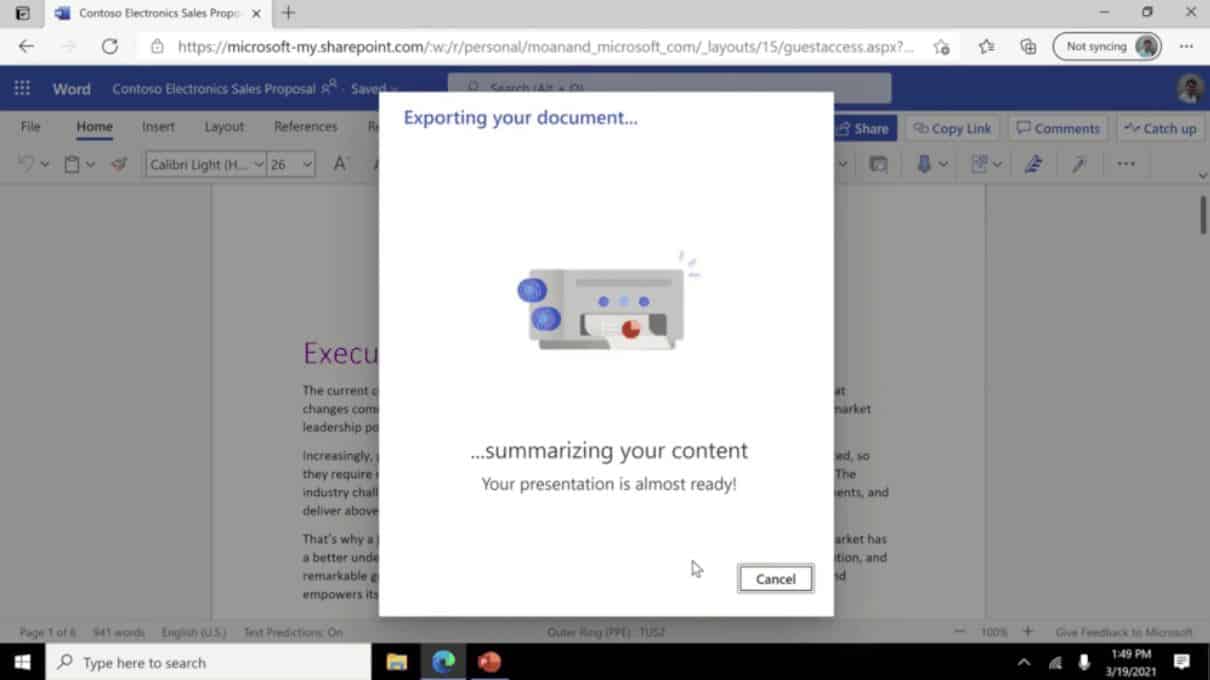 Microsoft's latest AI feature (Export to PowerPoint presentation) in Word for the web will allow users to export their Word document to a professional looking PowerPoint presentation.
Here's how this feature works:
This feature uses artificial intelligence (AI) capabilities to save you time and provide you with slide suggestions powered by Designer in PowerPoint.
The slides are derived from your section headers in the document, so make sure to organize your Word document accordingly for optimal suggestions.
Based on key words in your document, Designer in PowerPoint will suggest imagery, icons, videos, themes and fonts to arrange your content.
You can always change the suggested content if needed.
Here's how you can use this feature:
Open any document 

you want to convert into a presentation 

in Word for

 the

 web.

 

Click 

File

 

>

 

Transform

 > Transform to PowerPoint presentation

.

 

When

 prompted

, 

choose a design theme for your presentation.

 

Click 

Open presentation

 to 

re

view 

the results 

in PowerPoint for

 the

 

w

eb.

 

The presentation 

w

ill

 be 

created 

in the OneDrive

 root folder

 of the user who used this option.

 
This feature will work only for English language Word documents for now.
Source: Microsoft