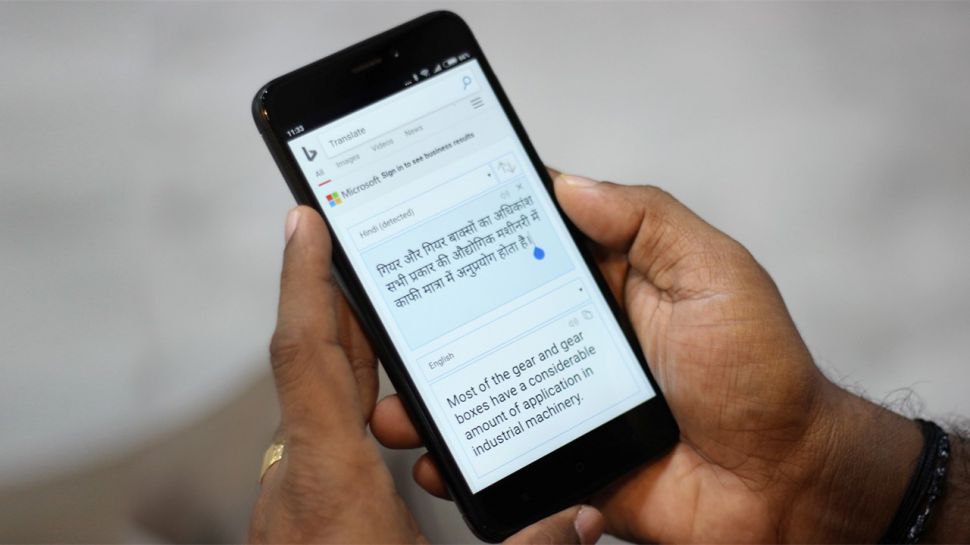 As India gears up to celebrate 69th Republic Day tomorrow, Microsoft is ready to help Indians remove the language barrier using AI to enhance the real-time translations. For those who don't know, India is a diverse nation with over 700 different languages and 22 official languages which sometimes makes it difficult for people from different background to communicate with each other.
Microsoft is using deep neural networks and real-time translations to improve the translations. The best part is, the company isn't restricting this to any particular app or service. This means whether you want to send greetings to your Tamil friend on Skype or write an essay in Hindi on Word, Microsoft will ensure, the translations are as accurate as possible. Microsoft will also release the APIs for Azure developers so the neural network can be implemented on Azure-based services as well.
We have supported Indian languages in computing for over two decades, and more recently have made significant strides on voice based access and machine translation across languages. Today's launch is a testament of our quest to bring cutting edge machine learning tech to democratize access to information for everyone in India.

– Sundar Srinivasan, General Manager – AI & Research, Microsoft India
Microsoft has used some of the theories about how multilingual humans perceive patterns and its effect to make sure the translations are natural.
In India, about 12% of the people can speak, read, and write English, even though it's not their first language. There are 600 million literate people, who aren't necessarily proficient in English and prefer to consume information in their mother tongue.

– Krishna Doss Mohan, Senior Program Manager, Microsoft India
Working on language translation can be a complex task for any company especially in India because of the existence of many languages but it looks like Microsoft might have found a sweet spot as far as real-time translations are concerned.
Via: TechRadar