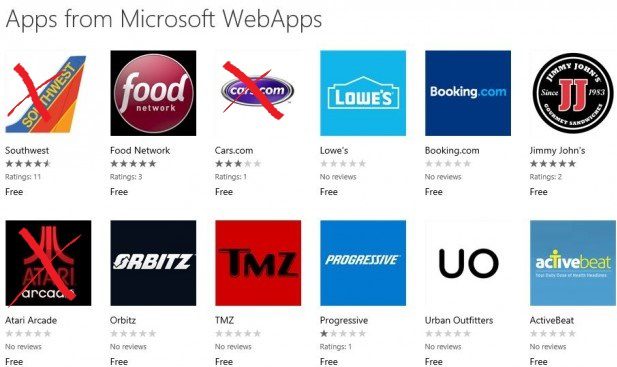 On Monday Microsoft decided it would be a good idea to encourage companies to make apps for Windows Phone by repackaging their mobile websites and  publishing  them in the Windows Phone Store, with Microsoft saying:
"We are helping people access great mobile experiences on Windows Phone by creating pinnable Web Apps that show up in the app list. These are not a replacement for native apps. In most cases we hope that usage of the Web App will encourage the ISV to publish its own native app."
It seems many of the companies who were dragged kicking and screaming onto the Windows Phone platform are not too happy about it, and already 3 of the apps have been removed, including the South West app, Atari Arcade and Cars.com.
South West is quoted as saying:
"We have been in communication with Microsoft but have not given them approval to push our content. After realizing our discussions are still early, Microsoft removed our content from the store."
The news is a reminder that for many companies it is not the cost of creating the app which is holding them back, but a desire to control where and how they will reach customers.
Do our readers agree the whole webApps idea comes  across  as somewhat amateurish? Let us know below.
Via Neowin.net (1) (2), thanks The Doctor for the tip.