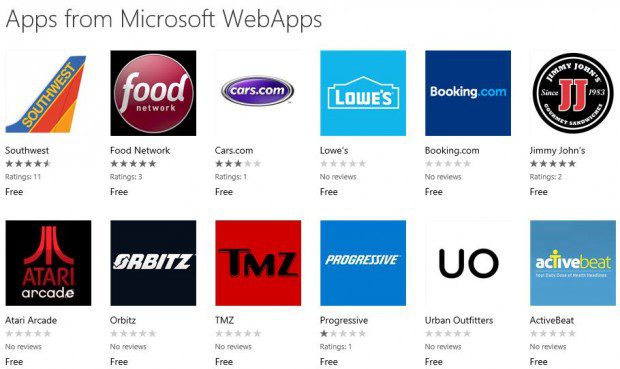 Microsoft's evangelism team is always looking to court developers to make them create apps for Windows Phone and Windows platforms. If you are going to convince a company to develop their app for Windows Phone platform in addition to iOS and Android, you need to show them some solid data. Microsoft has found a way to do it, its called WebApps. Microsoft is packaging mobile websites of popular companies who don't have official apps for Windows Phone devices into WebApps. Depending upon the usage of their WebApps, the respective companies may decide on to work on a native app for Windows Phone platform to give their users a full fledged experience.
Microsoft on WebApps,
"We are helping people access great mobile experiences on Windows Phone by creating pinnable Web Apps that show up in the app list. These are not a replacement for native apps. In most cases we hope that usage of the Web App will encourage the ISV to publish its own native app."
Right now, there are some popular names like TMZ, Booking.com, Orbitz, etc, in the WebApps Store. Check out the list of web apps here.
via: ZDNET