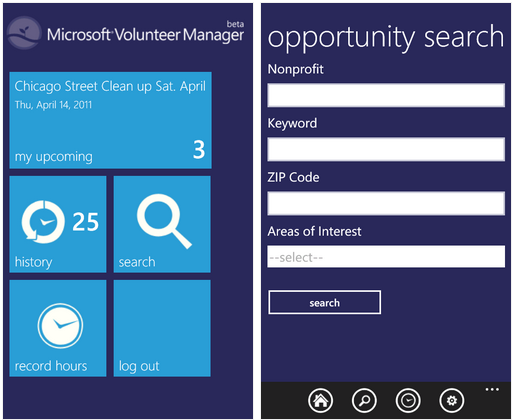 Don't get excited, this app is only for Microsoft employees and Microsoft alumni. Microsoft Volunteer program allows them to contribute to our community by becoming a volunteer. Volunteer Manager makes it easy to match their skills and interests with organizations that need help.
App Description:
To use this application, you need to be registered with the Microsoft Volunteer Manager web portal and have a passkey generated from the site.

Volunteer Manager helps volunteers find opportunities to engage in their community. This application allows users to search, view, and apply for volunteer opportunities and events as well as request corporate matching gifts when available.

For support:
Microsoft employee should contact give@microsoft.com
Microsoft alumni should contact info@microsoftalumni.org
If you are a Microsoft employeee or Microsoft alumni, then download the app here. More details on this program at https://www.microsoftvolunteermanager.org/.