Is Copilot the best AI companion out there? Help us find out by answering a couple of quick questions!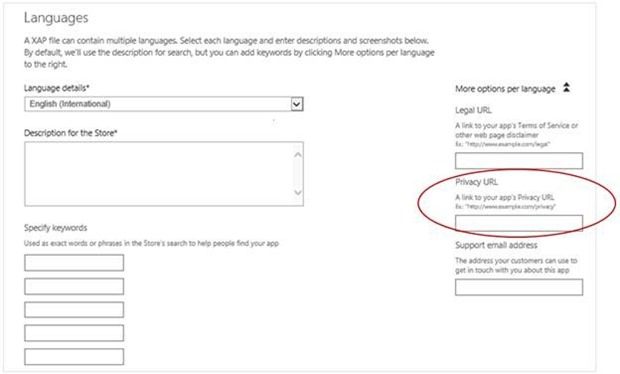 In a blog post today Todd Brix announced that the first of a series of upgrades to the Windows Phone Dev centre is rolling out today, designed to help improve the reliability and performance of the Dev Center, in addition to the app submission process.
The update also brings two major features – the expansion of the Windows Phone store to 42 new markets, and the addition of new ratings requirements for games made available to users in Taiwan and Russia.
The Windows Phone store is now able to support: Angola, Armenia, Bahrain, Bangladesh, Benin, Bolivia, Burkina Faso, Burundi, Cameroon, Chad, Congo (DRC), Dominican Republic, El Salvador, Guinea, Haiti, Honduras, Kenya, Liechtenstein, Madagascar, Malawi, Malaysia, Mali, Mozambique, Nicaragua, Niger, Pakistan, Paraguay, Qatar, Rwanda, Saudi Arabia, Senegal, Sierra Leone, Somalia, Tajikistan, Tanzania, Togo, Turkmenistan, United Arab Emirates, Uganda, Yemen, Zambia, and Zimbabwe.
Apps marked for world-wide distribution will automatically benefit from the expansion.
The store will now also support Taiwan's  Computer Software Rating Regulation (CSSR) game rating system, requires that all new games or updates to existing games made available to Windows Phone users in Taiwan must have a valid CSSR rating starting on January 1, 2013. Developers must complete the CSSR self-rating process for each game, and then submit the resulting rating certificate through the Dev Center with all new games submissions and updates. The Windows Phone operations team is reaching out to developers who already have games published in Taiwan to provide instructions and timing requirements for revisions.
In Russia  PEGI ratings and rating certificates are now mandatory and going forward, any new game or game update that targets the Russia market requires a PEGI rating and a rating certificate prior to certification. Acquiring PEGI ratings and certificates is a simple process; guidance is available through the PEGI Express self-service tool.
A more minor addition is the ability to devs to specify a URL to a privacy policy which can be surfaced in the store and allow developers to be clear with users how their data will be protected.
Also beta tester email addresses can now be validated, and keyword length has been reduced to 30 characters.
The next update is expected in January 2013.
Read  more at the Windows blog here.