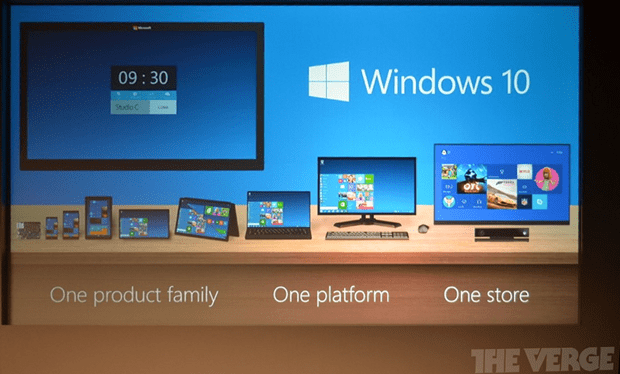 At its Windows Threshold event Windows head Terry Myerson has announced a new Windows for 2015, Windows 10, which world across all Microsoft platforms, from phones to PCs.
A slide posted from the Verge noted Microsoft slogan of one product family, one platform and one store, and Windows Phone fans will notice in the 3 phone-sized devices a new, taller live tile that has been rumoured so many times but which has still to see the light of day.
We are of course waiting for more details, and will update the story when more is revealed.