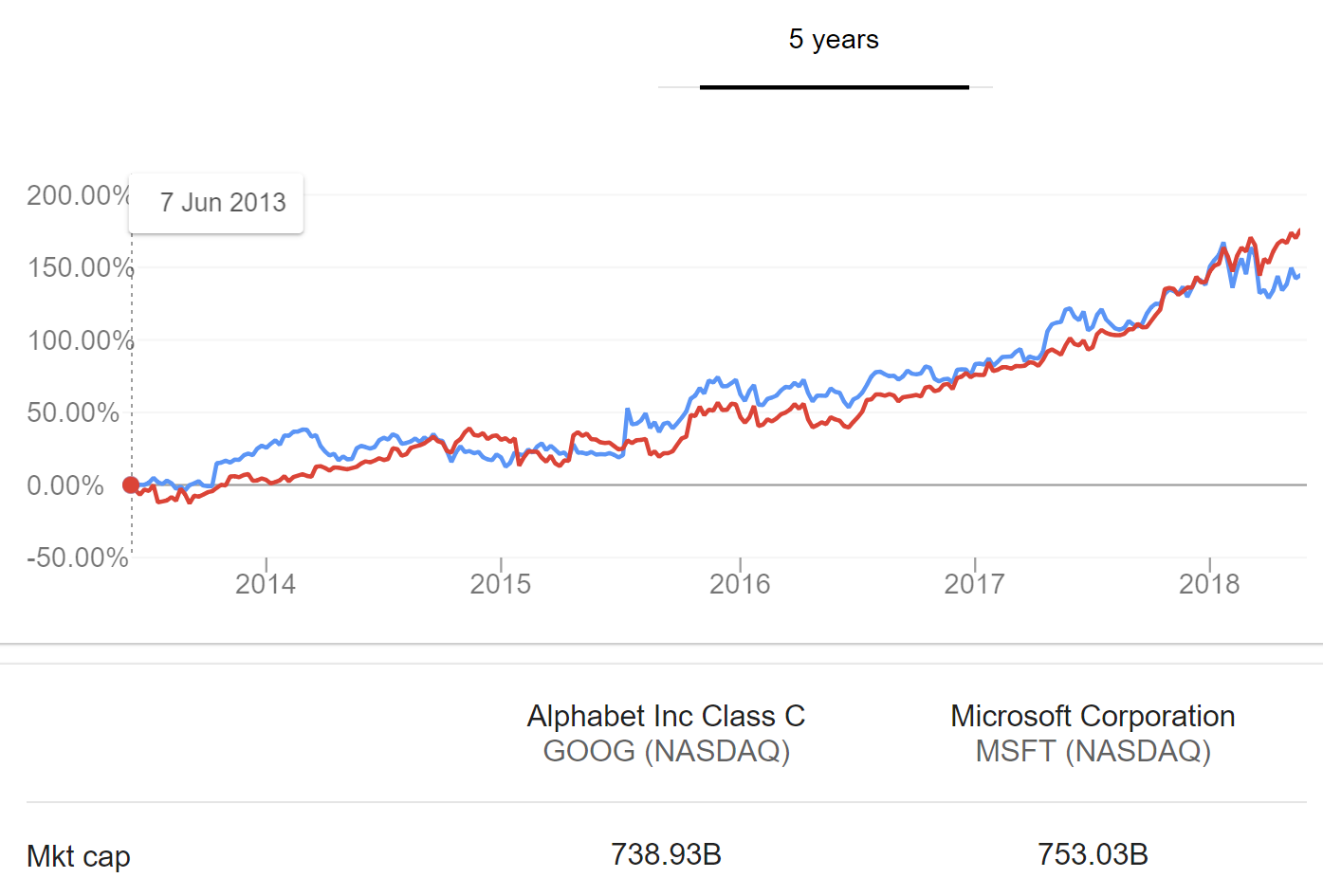 While we have seen Microsoft trading places with Google during a trading day, today is the first time in 3 years Microsoft's end of day market cap has exceeded that of Alphabet, Google's parent company.
That means Microsoft is currently the 3rd most valuable publicly traded company in the world, after being earlier overtaken by Amazon.
As can be seen in the graph above, Microsoft's shares have also outperformed that of Google's over the last 5 years, meaning if you invested in 2013 you would now be well ahead and apparently on your way to doubling your money.
The market is obviously banking on Satya Nadella and Microsoft taking a leadership position in the rapidly growing cloud business, something which analyst company Gartner re-iterated today as being a very real possibility.
Many analysts feel Microsoft is heading to be the first Trillion Dollar company, though of course both Amazon and Apple are ahead of Microsoft, with Amazon, in particular, growing rapidly. For fans of the company who are consumers however the event may be bittersweet, as the company becomes increasingly enterprise-focused and invest less in consumer innovation.
Do our readers think Microsoft deserves the win? Let us know below.
Via BusinessInsider