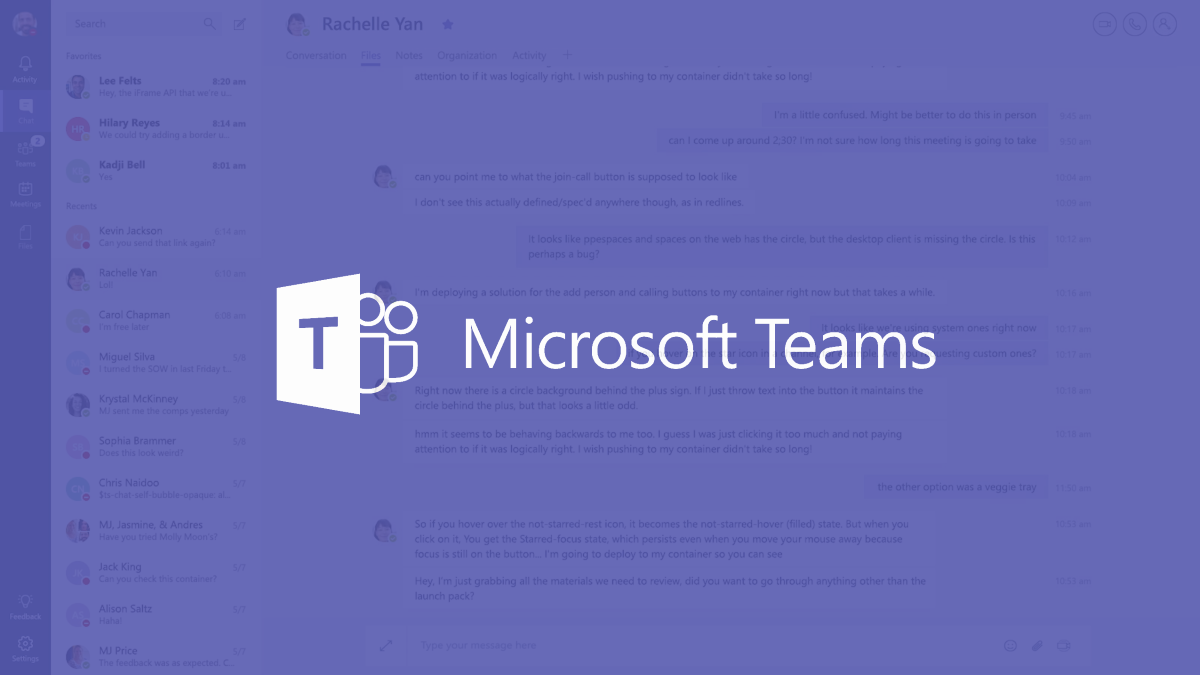 Microsoft Teams is Redmond's new chat-based workspace in Office 365. Users can access all of their team's content from a single place where messages, files, people and tools live together. The app requires a commercial Office 365 subscription to use. Despite this, a survey proposes that the chat app will soon pass both Google Hangouts and Slack in usage in two years.
A survey by Austin-based IT network Spiceworks showed that Teams is likely to have a greater share of companies that have more than 500 employees, while Slack will continue to dominate companies that employ fewer than 100 workers.
This is likely due to Team's direct integration into Microsoft's ecosystem. In the survey, only 3% of participants said that they were using Microsoft Teams. In comparison, Slack participants accounted for 13%, and Google Hangouts participants 16%. In contrast to current usage though, 17% of businesses said that they plan to implement Teams in the next two years, whereas Slack and Google Hangouts are expected to grow by only 4% and 3%, respectively.

"If these plans hold true, Microsoft Teams will be the second most commonly used messaging platform in the workplace by the end of 2018, surpassing Slack and Google Hangouts, and coming in behind only Skype for Business," according to the report. "This bodes well for Microsoft, who owns Skype, and could speak to the fact that Microsoft Teams is free to use for companies that subscribe to Office 365."
Microsoft Teams is available in preview in 181 countries and in 18 languages to commercial customers with Office 365 Enterprise or Business plans, with general availability expected in the first quarter of 2017.