Microsoft has been testing Spatial Audio feature in Microsoft Teams for a while now. After months of testing, Spatial Audio feature is now generally available in Microsoft Teams desktop apps on Windows and Mac. The Spatial audio feature in Teams enables more natural listening experience by mimicking an in-person conversation by spatially separating the voices of individual meeting participants.
This innovative feature will make it easier for users to identify who is speaking and from where, which can reduce confusion and increase engagement. Also, people with hearing impairments will find this feature more useful as it will enable them to better distinguish between multiple audio sources.
Here's how you can enable Spatial Audio in Microsoft Teams:
Go to the Settings page in the Teams desktop application.
Under the Devices tab, you will find the option to enable Spatial Audio.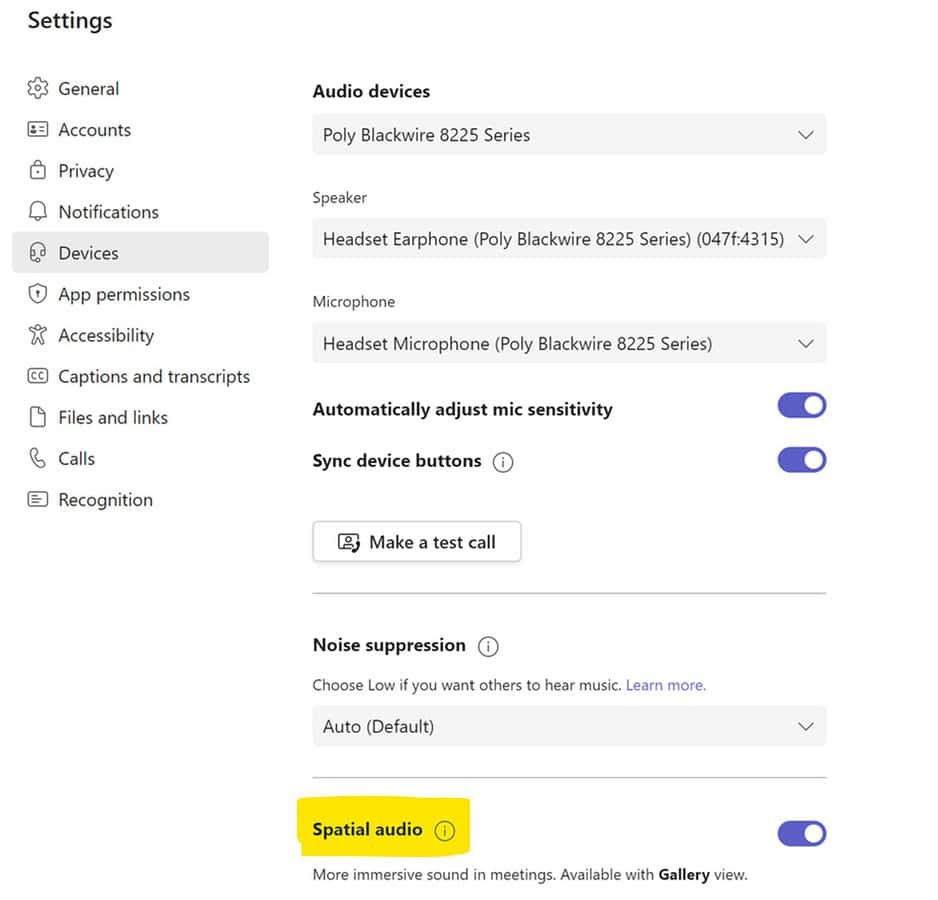 Teams Spatial Audio will work only with a stereo-capable device such as wired headsets or stereo-capable laptops. Right now, all Bluetooth audio devices will not work with this feature due to protocol limitation. However, the upcoming LE Audio with stereo-enabled Bluetooth devices will support this feature. Also, to preserve audio quality, Teams will automatically turn off spatial audio feature if your network's bandwidth or PC RAM memory is low.