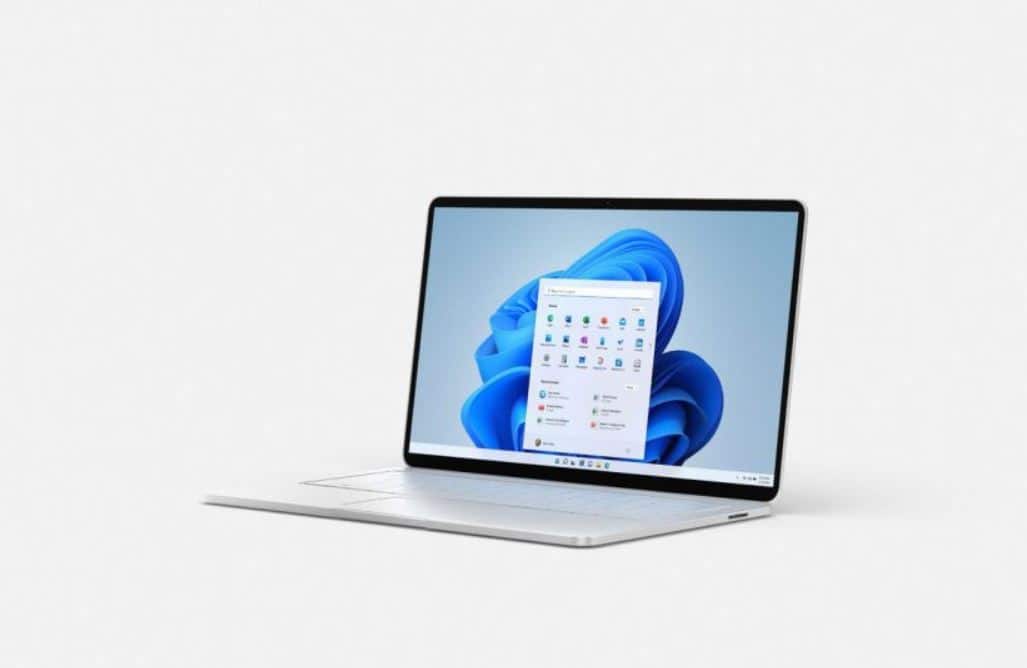 After announcing Windows 11, Microsoft released a new tool called PC Health Check that can be used to check whether a PC is eligible for Windows 11 or not. Based on the customer feedback, Microsoft yesterday released a new version of PC Health Check app that shows why your PC is ineligible for Windows 11. We noticed that many users got "The processor isn't supported for Windows 11" message, so we would like to clarify the supported CPU situation to our readers.
All Windows 11 supported processors should have TPM 2.0, but that's not generally a blocking requirement.
There are more requirements than just TPM 2.0 support. For example, Intel 7th gen Core processors have TPM 2.0, but they are not supported to run Windows 11.
The below Intel, AMD, and Qualcomm CPUs are the currently supported CPUs. The lists will evolve over time, but these are the supported CPUs for now.
Windows 11 Supported AMD Processors:
| | | |
| --- | --- | --- |
| AMD | AMD | 3015e |
| AMD | AMD | 3020e |
| AMD | Athlon™ | Gold 3150C |
| AMD | Athlon™ | Gold 3150U |
| AMD | Athlon™ | Silver 3050C |
| AMD | Athlon™ | Silver 3050e |
| AMD | Athlon™ | Silver 3050U |
| AMD | Athlon™ | 3000G |
| AMD | Athlon™ | 300GE |
| AMD | Athlon™ | 300U |
| AMD | Athlon™ | 320GE |
| AMD | Athlon™ | Gold 3150G |
| AMD | Athlon™ | Gold 3150GE |
| AMD | Athlon™ | Silver 3050GE |
| AMD | EPYC™ | 7232P |
| AMD | EPYC™ | 7252 |
| AMD | EPYC™ | 7262 |
| AMD | EPYC™ | 7272 |
| AMD | EPYC™ | 7282 |
| AMD | EPYC™ | 7302 |
| AMD | EPYC™ | 7302P |
| AMD | EPYC™ | 7352 |
| AMD | EPYC™ | 7402 |
| AMD | EPYC™ | 7402P |
| AMD | EPYC™ | 7452 |
| AMD | EPYC™ | 7502 |
| AMD | EPYC™ | 7502P |
| AMD | EPYC™ | 7532 |
| AMD | EPYC™ | 7542 |
| AMD | EPYC™ | 7552 |
| AMD | EPYC™ | 7642 |
| AMD | EPYC™ | 7662 |
| AMD | EPYC™ | 7702 |
| AMD | EPYC™ | 7702P |
| AMD | EPYC™ | 7742 |
| AMD | EPYC™ | 7F32 |
| AMD | EPYC™ | 7F52 |
| AMD | EPYC™ | 7F72 |
| AMD | EPYC™ | 7H12 |
| AMD | EPYC™ | 72F3 |
| AMD | EPYC™ | 7313 |
| AMD | EPYC™ | 7313P |
| AMD | EPYC™ | 7343 |
| AMD | EPYC™ | 73F3 |
| AMD | EPYC™ | 7413 |
| AMD | EPYC™ | 7443 |
| AMD | EPYC™ | 7443P |
| AMD | EPYC™ | 7453 |
| AMD | EPYC™ | 74F3 |
| AMD | EPYC™ | 7513 |
| AMD | EPYC™ | 7543 |
| AMD | EPYC™ | 7543P |
| AMD | EPYC™ | 75F3 |
| AMD | EPYC™ | 7643 |
| AMD | EPYC™ | 7663 |
| AMD | EPYC™ | 7713 |
| AMD | EPYC™ | 7713P |
| AMD | EPYC™ | 7763 |
| AMD | Ryzen™ 3 | 3250C |
| AMD | Ryzen™ 3 | 3250U |
| AMD | Ryzen™ 3 | 3200G with Radeon™ Vega 8 Graphics |
| AMD | Ryzen™ 3 | 3200GE |
| AMD | Ryzen™ 3 | 3200U |
| AMD | Ryzen™ 3 | 3350U |
| AMD | Ryzen™ 3 | 2300X |
| AMD | Ryzen™ 3 | 5300U |
| AMD | Ryzen™ 3 | 3100 |
| AMD | Ryzen™ 3 | 3300U |
| AMD | Ryzen™ 3 | 4300G |
| AMD | Ryzen™ 3 | 4300GE |
| AMD | Ryzen™ 3 | 4300U |
| AMD | Ryzen™ 3 | 5400U |
| AMD | Ryzen™ 3 PRO | 3200G |
| AMD | Ryzen™ 3 PRO | 3200GE |
| AMD | Ryzen™ 3 PRO | 3300U |
| AMD | Ryzen™ 3 PRO | 4350G |
| AMD | Ryzen™ 3 PRO | 4350GE |
| AMD | Ryzen™ 3 PRO | 4450U |
| AMD | Ryzen™ 3 PRO | 5450U |
| AMD | Ryzen™ 5 | 3400G with Radeon™ RX Vega 11 Graphics |
| AMD | Ryzen™ 5 | 3400GE |
| AMD | Ryzen™ 5 | 3450U |
| AMD | Ryzen™ 5 | 3500C |
| AMD | Ryzen™ 5 | 3500U |
| AMD | Ryzen™ 5 | 3550H |
| AMD | Ryzen™ 5 | 3580U Microsoft Surface® Edition |
| AMD | Ryzen™ 5 | 2500X |
| AMD | Ryzen™ 5 | 2600 |
| AMD | Ryzen™ 5 | 2600E |
| AMD | Ryzen™ 5 | 2600X |
| AMD | Ryzen™ 5 | 5500U |
| AMD | Ryzen™ 5 | 3500 Processor |
| AMD | Ryzen™ 5 | 3600 |
| AMD | Ryzen™ 5 | 3600X |
| AMD | Ryzen™ 5 | 3600XT |
| AMD | Ryzen™ 5 | 4600G |
| AMD | Ryzen™ 5 | 4500U |
| AMD | Ryzen™ 5 | 4600GE |
| AMD | Ryzen™ 5 | 4600H |
| AMD | Ryzen™ 5 | 4600U |
| AMD | Ryzen™ 5 | 5600H |
| AMD | Ryzen™ 5 | 5600HS |
| AMD | Ryzen™ 5 | 5600U |
| AMD | Ryzen™ 5 | 5600X |
| AMD | Ryzen™ 5 PRO | 3400G |
| AMD | Ryzen™ 5 PRO | 3400GE |
| AMD | Ryzen™ 5 PRO | 3500U |
| AMD | Ryzen™ 5 PRO | 2600 |
| AMD | Ryzen™ 5 PRO | 3600 |
| AMD | Ryzen™ 5 PRO | 4650G |
| AMD | Ryzen™ 5 PRO | 4650GE |
| AMD | Ryzen™ 5 PRO | 4650U |
| AMD | Ryzen™ 5 PRO | 5650U |
| AMD | Ryzen™ 7 | 3700C |
| AMD | Ryzen™ 7 | 3700U |
| AMD | Ryzen™ 7 | 3750H |
| AMD | Ryzen™ 7 | 3780U Microsoft Surface® Edition |
| AMD | Ryzen™ 7 | 2700 |
| AMD | Ryzen™ 7 | 2700E Processor |
| AMD | Ryzen™ 7 | 2700X |
| AMD | Ryzen™ 7 | 5700U |
| AMD | Ryzen™ 7 | 3700X |
| AMD | Ryzen™ 7 | 3800X |
| AMD | Ryzen™ 7 | 3800XT |
| AMD | Ryzen™ 7 | 4700G |
| AMD | Ryzen™ 7 | 4700GE |
| AMD | Ryzen™ 7 | 4700U |
| AMD | Ryzen™ 7 | 4800H |
| AMD | Ryzen™ 7 | 4800HS |
| AMD | Ryzen™ 7 | 4800U |
| AMD | Ryzen™ 7 | 5800H |
| AMD | Ryzen™ 7 | 5800HS |
| AMD | Ryzen™ 7 | 5800U |
| AMD | Ryzen™ 7 | 5800 |
| AMD | Ryzen™ 7 | 5800X |
| AMD | Ryzen™ 7 PRO | 3700U |
| AMD | Ryzen™ 7 PRO | 2700 |
| AMD | Ryzen™ 7 PRO | 2700X |
| AMD | Ryzen™ 7 PRO | 4750G |
| AMD | Ryzen™ 7 PRO | 4750GE |
| AMD | Ryzen™ 7 PRO | 4750U |
| AMD | Ryzen™ 7 PRO | 5850U |
| AMD | Ryzen™ 9 | 3900 Processor |
| AMD | Ryzen™ 9 | 3900X |
| AMD | Ryzen™ 9 | 3900XT |
| AMD | Ryzen™ 9 | 3950X |
| AMD | Ryzen™ 9 | 4900H |
| AMD | Ryzen™ 9 | 4900HS |
| AMD | Ryzen™ 9 | 5900HS |
| AMD | Ryzen™ 9 | 5900HX |
| AMD | Ryzen™ 9 | 5980HS |
| AMD | Ryzen™ 9 | 5980HX |
| AMD | Ryzen™ 9 | 5900 |
| AMD | Ryzen™ 9 | 5900X |
| AMD | Ryzen™ 9 | 5950X |
| AMD | Ryzen™ 9 PRO | 3900 |
| AMD | Ryzen™ Threadripper™ | 2920X |
| AMD | Ryzen™ Threadripper™ | 2950X |
| AMD | Ryzen™ Threadripper™ | 2970WX |
| AMD | Ryzen™ Threadripper™ | 2990WX |
| AMD | Ryzen™ Threadripper™ | 3960X |
| AMD | Ryzen™ Threadripper™ | 3970X |
| AMD | Ryzen™ Threadripper™ | 3990X |
| AMD | Ryzen™ Threadripper™ PRO | 3945WX |
| AMD | Ryzen™ Threadripper™ PRO | 3955WX |
| AMD | Ryzen™ Threadripper™ PRO | 3975WX |
| AMD | Ryzen™ Threadripper™ PRO | 3995WX |
Windows 11 Supported Intel Processors:
| | | |
| --- | --- | --- |
| Intel® | Atom® | x6200FE |
| Intel® | Atom® | x6211E |
| Intel® | Atom® | x6212RE |
| Intel® | Atom® | x6413E |
| Intel® | Atom® | x6414RE |
| Intel® | Atom® | x6425E |
| Intel® | Atom® | x6425RE |
| Intel® | Atom® | x6427FE |
| Intel® | Celeron® | G4900 |
| Intel® | Celeron® | G4900T |
| Intel® | Celeron® | G4920 |
| Intel® | Celeron® | G4930 |
| Intel® | Celeron® | G4930E |
| Intel® | Celeron® | G4930T |
| Intel® | Celeron® | G4932E |
| Intel® | Celeron® | G4950 |
| Intel® | Celeron® | J4005 |
| Intel® | Celeron® | J4105 |
| Intel® | Celeron® | J4115 |
| Intel® | Celeron® | N4000 |
| Intel® | Celeron® | N4100 |
| Intel® | Celeron® | 3867U |
| Intel® | Celeron® | 4205U |
| Intel® | Celeron® | 4305U |
| Intel® | Celeron® | 4305UE |
| Intel® | Celeron® | J4025 |
| Intel® | Celeron® | J4125 |
| Intel® | Celeron® | N4020 |
| Intel® | Celeron® | N4120 |
| Intel® | Celeron® | 5205U |
| Intel® | Celeron® | 5305U |
| Intel® | Celeron® | G5900 |
| Intel® | Celeron® | G5900E |
| Intel® | Celeron® | G5900T |
| Intel® | Celeron® | G5900TE |
| Intel® | Celeron® | G5905 |
| Intel® | Celeron® | G5905T |
| Intel® | Celeron® | G5920 |
| Intel® | Celeron® | G5925 |
| Intel® | Celeron® | J6412 |
| Intel® | Celeron® | J6413 |
| Intel® | Celeron® | N6210 |
| Intel® | Celeron® | N6211 |
| Intel® | Celeron® | N4500 |
| Intel® | Celeron® | N4505 |
| Intel® | Celeron® | N5100 |
| Intel® | Celeron® | N5105 |
| Intel® | Celeron® | 6305 |
| Intel® | Celeron® | 6305E |
| Intel® | Core™ | i5-10210Y |
| Intel® | Core™ | i5-10310Y |
| Intel® | Core™ | i5-8200Y |
| Intel® | Core™ | i5-8210Y |
| Intel® | Core™ | i5-8310Y |
| Intel® | Core™ | i7-10510Y |
| Intel® | Core™ | i7-8500Y |
| Intel® | Core™ | m3-8100Y |
| Intel® | Core™ | i3-8100 |
| Intel® | Core™ | i3-8100B |
| Intel® | Core™ | i3-8100H |
| Intel® | Core™ | i3-8100T |
| Intel® | Core™ | i3-8109U |
| Intel® | Core™ | i3-8140U |
| Intel® | Core™ | i3-8300 |
| Intel® | Core™ | i3-8300T |
| Intel® | Core™ | i3-8350K |
| Intel® | Core™ | i5+8400 |
| Intel® | Core™ | i5+8500 |
| Intel® | Core™ | i5-8257U |
| Intel® | Core™ | i5-8259U |
| Intel® | Core™ | i5-8260U |
| Intel® | Core™ | i5-8269U |
| Intel® | Core™ | i5-8279U |
| Intel® | Core™ | i5-8300H |
| Intel® | Core™ | i5-8400 |
| Intel® | Core™ | i5-8400B |
| Intel® | Core™ | i5-8400H |
| Intel® | Core™ | i5-8400T |
| Intel® | Core™ | i5-8500 |
| Intel® | Core™ | i5-8500B |
| Intel® | Core™ | i5-8500T |
| Intel® | Core™ | i5-8600 |
| Intel® | Core™ | i5-8600K |
| Intel® | Core™ | i5-8600T |
| Intel® | Core™ | i7-8086K |
| Intel® | Core™ | i7-8557U |
| Intel® | Core™ | i7-8559U |
| Intel® | Core™ | i7-8569U |
| Intel® | Core™ | i7-8700 |
| Intel® | Core™ | i7-8700B |
| Intel® | Core™ | i7-8700K |
| Intel® | Core™ | i7-8700T |
| Intel® | Core™ | i7-8750H |
| Intel® | Core™ | i7-8850H |
| Intel® | Core™ | i3-8130U |
| Intel® | Core™ | i5-8250U |
| Intel® | Core™ | i5-8350U |
| Intel® | Core™ | i7-8550U |
| Intel® | Core™ | i7-8650U |
| Intel® | Core™ | i3-8145U |
| Intel® | Core™ | i3-8145UE |
| Intel® | Core™ | i5-8265U |
| Intel® | Core™ | i5-8365U |
| Intel® | Core™ | i5-8365UE |
| Intel® | Core™ | i7-8565U |
| Intel® | Core™ | i7-8665U |
| Intel® | Core™ | i7-8665UE |
| Intel® | Core™ | i3-9100 |
| Intel® | Core™ | i3-9100E |
| Intel® | Core™ | i3-9100F |
| Intel® | Core™ | i3-9100HL |
| Intel® | Core™ | i3-9100T |
| Intel® | Core™ | i3-9100TE |
| Intel® | Core™ | i3-9300 |
| Intel® | Core™ | i3-9300T |
| Intel® | Core™ | i3-9320 |
| Intel® | Core™ | i3-9350K |
| Intel® | Core™ | i3-9350KF |
| Intel® | Core™ | i5-9300H |
| Intel® | Core™ | i5-9300HF |
| Intel® | Core™ | i5-9400 |
| Intel® | Core™ | i5-9400F |
| Intel® | Core™ | i5-9400H |
| Intel® | Core™ | i5-9400T |
| Intel® | Core™ | i5-9500 |
| Intel® | Core™ | i5-9500E |
| Intel® | Core™ | i5-9500F |
| Intel® | Core™ | i5-9500T |
| Intel® | Core™ | i5-9500TE |
| Intel® | Core™ | i5-9600 |
| Intel® | Core™ | i5-9600K |
| Intel® | Core™ | i5-9600KF |
| Intel® | Core™ | i5-9600T |
| Intel® | Core™ | i7-9700 |
| Intel® | Core™ | i7-9700E |
| Intel® | Core™ | i7-9700F |
| Intel® | Core™ | i7-9700K |
| Intel® | Core™ | i7-9700KF |
| Intel® | Core™ | i7-9700T |
| Intel® | Core™ | i7-9700TE |
| Intel® | Core™ | i7-9750H |
| Intel® | Core™ | i7-9750HF |
| Intel® | Core™ | i7-9850H |
| Intel® | Core™ | i7-9850HE |
| Intel® | Core™ | i7-9850HL |
| Intel® | Core™ | i9-8950HK |
| Intel® | Core™ | i9-9880H |
| Intel® | Core™ | i9-9900 |
| Intel® | Core™ | i9-9900K |
| Intel® | Core™ | i9-9900KF |
| Intel® | Core™ | i9-9900KS |
| Intel® | Core™ | i9-9900T |
| Intel® | Core™ | i9-9980HK |
| Intel® | Core™ | i3-10100Y |
| Intel® | Core™ | i3-10110Y |
| Intel® | Core™ | i9-10900X |
| Intel® | Core™ | i9-10920X |
| Intel® | Core™ | i9-10940X |
| Intel® | Core™ | i9-10980XE |
| Intel® | Core™ | i3-10100 |
| Intel® | Core™ | i3-10100E |
| Intel® | Core™ | i3-10100F |
| Intel® | Core™ | i3-10100T |
| Intel® | Core™ | i3-10100TE |
| Intel® | Core™ | i3-10105 |
| Intel® | Core™ | i3-10105F |
| Intel® | Core™ | i3-10105T |
| Intel® | Core™ | i3-10110U |
| Intel® | Core™ | i3-10300 |
| Intel® | Core™ | i3-10300T |
| Intel® | Core™ | i3-10305 |
| Intel® | Core™ | i3-10305T |
| Intel® | Core™ | i3-10320 |
| Intel® | Core™ | i3-10325 |
| Intel® | Core™ | i5-10200H |
| Intel® | Core™ | i5-10210U |
| Intel® | Core™ | i5-10300H |
| Intel® | Core™ | i5-10310U |
| Intel® | Core™ | i5-10400 |
| Intel® | Core™ | i5-10400F |
| Intel® | Core™ | i5-10400H |
| Intel® | Core™ | i5-10400T |
| Intel® | Core™ | i5-10500 |
| Intel® | Core™ | i5-10500E |
| Intel® | Core™ | i5-10500H |
| Intel® | Core™ | i5-10500T |
| Intel® | Core™ | i5-10500TE |
| Intel® | Core™ | i5-10600 |
| Intel® | Core™ | i5-10600K |
| Intel® | Core™ | i5-10600KF |
| Intel® | Core™ | i5-10600T |
| Intel® | Core™ | i7-10510U |
| Intel® | Core™ | i7-10610U |
| Intel® | Core™ | i7-10700 |
| Intel® | Core™ | i7-10700E |
| Intel® | Core™ | i7-10700F |
| Intel® | Core™ | i7-10700K |
| Intel® | Core™ | i7-10700KF |
| Intel® | Core™ | i7-10700T |
| Intel® | Core™ | i7-10700TE |
| Intel® | Core™ | i7-10710U |
| Intel® | Core™ | i7-10750H |
| Intel® | Core™ | i7-10810U |
| Intel® | Core™ | i7-10850H |
| Intel® | Core™ | i7-10870H |
| Intel® | Core™ | i7-10875H |
| Intel® | Core™ | i9-10850K |
| Intel® | Core™ | i9-10885H |
| Intel® | Core™ | i9-10900 |
| Intel® | Core™ | i9-10900E |
| Intel® | Core™ | i9-10900F |
| Intel® | Core™ | i9-10900K |
| Intel® | Core™ | i9-10900KF |
| Intel® | Core™ | i9-10900T |
| Intel® | Core™ | i9-10900TE |
| Intel® | Core™ | i9-10980HK |
| Intel® | Core™ | i3-1000G1 |
| Intel® | Core™ | i3-1000G4 |
| Intel® | Core™ | i3-1005G1 |
| Intel® | Core™ | i5-1030G4 |
| Intel® | Core™ | i5-1030G7 |
| Intel® | Core™ | i5-1035G1 |
| Intel® | Core™ | i5-1035G4 |
| Intel® | Core™ | i5-1035G7 |
| Intel® | Core™ | i5-1038NG7 |
| Intel® | Core™ | i7-1060G7 |
| Intel® | Core™ | i7-1065G7 |
| Intel® | Core™ | i7-1068NG7 |
| Intel® | Core™ | i3-L13G4 |
| Intel® | Core™ | i5-L16G7 |
| Intel® | Core™ | i5-11400 |
| Intel® | Core™ | i5-11400F |
| Intel® | Core™ | i5-11400T |
| Intel® | Core™ | i5-11500 |
| Intel® | Core™ | i5-11500T |
| Intel® | Core™ | i5-11600 |
| Intel® | Core™ | i5-11600K |
| Intel® | Core™ | i5-11600KF |
| Intel® | Core™ | i5-11600T |
| Intel® | Core™ | i7-11700 |
| Intel® | Core™ | i7-11700F |
| Intel® | Core™ | i7-11700K |
| Intel® | Core™ | i7-11700KF |
| Intel® | Core™ | i7-11700T |
| Intel® | Core™ | i9-11900 |
| Intel® | Core™ | i9-11900F |
| Intel® | Core™ | i9-11900K |
| Intel® | Core™ | i9-11900KF |
| Intel® | Core™ | i9-11900T |
| Intel® | Core™ | i3-1110G4 |
| Intel® | Core™ | i3-1115G4 |
| Intel® | Core™ | i3-1115G4E |
| Intel® | Core™ | i3-1115GRE |
| Intel® | Core™ | i3-1120G4 |
| Intel® | Core™ | i3-1125G4 |
| Intel® | Core™ | i5-11300H |
| Intel® | Core™ | i5-1130G7 |
| Intel® | Core™ | i5-1135G7 |
| Intel® | Core™ | i5-1135G7 |
| Intel® | Core™ | i5-1140G7 |
| Intel® | Core™ | i5-1145G7 |
| Intel® | Core™ | i5-1145G7E |
| Intel® | Core™ | i5-1145GRE |
| Intel® | Core™ | i7-11370H |
| Intel® | Core™ | i7-11375H |
| Intel® | Core™ | i7-1160G7 |
| Intel® | Core™ | i7-1165G7 |
| Intel® | Core™ | i7-1165G7 |
| Intel® | Core™ | i7-1180G7 |
| Intel® | Core™ | i7-1185G7 |
| Intel® | Core™ | i7-1185G7E |
| Intel® | Core™ | i7-1185GRE |
| Intel® | Pentium® | Gold 4425Y |
| Intel® | Pentium® | Gold 6500Y |
| Intel® | Pentium® | Gold G5400 |
| Intel® | Pentium® | Gold G5400T |
| Intel® | Pentium® | Gold G5420 |
| Intel® | Pentium® | Gold G5420T |
| Intel® | Pentium® | Gold G5500 |
| Intel® | Pentium® | Gold G5500T |
| Intel® | Pentium® | Gold G5600 |
| Intel® | Pentium® | Gold G5600T |
| Intel® | Pentium® | Gold G5620 |
| Intel® | Pentium® | Silver J5005 |
| Intel® | Pentium® | Silver N5000 |
| Intel® | Pentium® | Gold 4417U |
| Intel® | Pentium® | Gold 5405U |
| Intel® | Pentium® | Silver J5040 |
| Intel® | Pentium® | Silver N5030 |
| Intel® | Pentium® | Gold 6405U |
| Intel® | Pentium® | Gold G6400 |
| Intel® | Pentium® | Gold G6400E |
| Intel® | Pentium® | Gold G6400T |
| Intel® | Pentium® | Gold G6400TE |
| Intel® | Pentium® | Gold G6405 |
| Intel® | Pentium® | Gold G6405T |
| Intel® | Pentium® | Gold G6500 |
| Intel® | Pentium® | Gold G6500T |
| Intel® | Pentium® | Gold G6505 |
| Intel® | Pentium® | Gold G6505T |
| Intel® | Pentium® | Gold G6600 |
| Intel® | Pentium® | Gold G6605 |
| Intel® | Pentium® | 6805 |
| Intel® | Pentium® | J6426 |
| Intel® | Pentium® | N6415 |
| Intel® | Pentium® | Silver N6000 |
| Intel® | Pentium® | Silver N6005 |
| Intel® | Pentium® | Gold 7505 |
| Intel® | Xeon® | Bronze 3104 |
| Intel® | Xeon® | Bronze 3106 |
| Intel® | Xeon® | Gold 5115 |
| Intel® | Xeon® | Gold 5118 |
| Intel® | Xeon® | Gold 5119T |
| Intel® | Xeon® | Gold 5120 |
| Intel® | Xeon® | Gold 5120T |
| Intel® | Xeon® | Gold 5122 |
| Intel® | Xeon® | Gold 6126 |
| Intel® | Xeon® | Gold 6126F |
| Intel® | Xeon® | Gold 6126T |
| Intel® | Xeon® | Gold 6128 |
| Intel® | Xeon® | Gold 6130 |
| Intel® | Xeon® | Gold 6130F |
| Intel® | Xeon® | Gold 6130T |
| Intel® | Xeon® | Gold 6132 |
| Intel® | Xeon® | Gold 6134 |
| Intel® | Xeon® | Gold 6136 |
| Intel® | Xeon® | Gold 6138 |
| Intel® | Xeon® | Gold 6138F |
| Intel® | Xeon® | Gold 6138P |
| Intel® | Xeon® | Gold 6138T |
| Intel® | Xeon® | Gold 6140 |
| Intel® | Xeon® | Gold 6142 |
| Intel® | Xeon® | Gold 6142F |
| Intel® | Xeon® | Gold 6144 |
| Intel® | Xeon® | Gold 6146 |
| Intel® | Xeon® | Gold 6148 |
| Intel® | Xeon® | Gold 6148F |
| Intel® | Xeon® | Gold 6150 |
| Intel® | Xeon® | Gold 6152 |
| Intel® | Xeon® | Gold 6154 |
| Intel® | Xeon® | Platinum 8153 |
| Intel® | Xeon® | Platinum 8156 |
| Intel® | Xeon® | Platinum 8158 |
| Intel® | Xeon® | Platinum 8160 |
| Intel® | Xeon® | Platinum 8160F |
| Intel® | Xeon® | Platinum 8160T |
| Intel® | Xeon® | Platinum 8164 |
| Intel® | Xeon® | Platinum 8168 |
| Intel® | Xeon® | Platinum 8170 |
| Intel® | Xeon® | Platinum 8176 |
| Intel® | Xeon® | Platinum 8176F |
| Intel® | Xeon® | Platinum 8180 |
| Intel® | Xeon® | Silver 4108 |
| Intel® | Xeon® | Silver 4109T |
| Intel® | Xeon® | Silver 4110 |
| Intel® | Xeon® | Silver 4112 |
| Intel® | Xeon® | Silver 4114 |
| Intel® | Xeon® | Silver 4114T |
| Intel® | Xeon® | Silver 4116 |
| Intel® | Xeon® | Silver 4116T |
| Intel® | Xeon® | E-2124 |
| Intel® | Xeon® | E-2124G |
| Intel® | Xeon® | E-2126G |
| Intel® | Xeon® | E-2134 |
| Intel® | Xeon® | E-2136 |
| Intel® | Xeon® | E-2144G |
| Intel® | Xeon® | E-2146G |
| Intel® | Xeon® | E-2174G |
| Intel® | Xeon® | E-2176G |
| Intel® | Xeon® | E-2176M |
| Intel® | Xeon® | E-2186G |
| Intel® | Xeon® | E-2186M |
| Intel® | Xeon® | E-2224 |
| Intel® | Xeon® | E-2224G |
| Intel® | Xeon® | E-2226G |
| Intel® | Xeon® | E-2226GE |
| Intel® | Xeon® | E-2234 |
| Intel® | Xeon® | E-2236 |
| Intel® | Xeon® | E-2244G |
| Intel® | Xeon® | E-2246G |
| Intel® | Xeon® | E-2254ME |
| Intel® | Xeon® | E-2254ML |
| Intel® | Xeon® | E-2274G |
| Intel® | Xeon® | E-2276G |
| Intel® | Xeon® | E-2276M |
| Intel® | Xeon® | E-2276ME |
| Intel® | Xeon® | E-2276ML |
| Intel® | Xeon® | E-2278G |
| Intel® | Xeon® | E-2278GE |
| Intel® | Xeon® | E-2278GEL |
| Intel® | Xeon® | E-2286G |
| Intel® | Xeon® | E-2286M |
| Intel® | Xeon® | E-2288G |
| Intel® | Xeon® | Bronze 3204 |
| Intel® | Xeon® | Bronze 3206R |
| Intel® | Xeon® | Gold 5215 |
| Intel® | Xeon® | Gold 5215L |
| Intel® | Xeon® | Gold 5217 |
| Intel® | Xeon® | Gold 5218B |
| Intel® | Xeon® | Gold 5218N |
| Intel® | Xeon® | Gold 5218R |
| Intel® | Xeon® | Gold 5218T |
| Intel® | Xeon® | Gold 5220 |
| Intel® | Xeon® | Gold 5220R |
| Intel® | Xeon® | Gold 5220S |
| Intel® | Xeon® | Gold 5220T |
| Intel® | Xeon® | Gold 5222 |
| Intel® | Xeon® | Gold 6208U |
| Intel® | Xeon® | Gold 6209U |
| Intel® | Xeon® | Gold 6210U |
| Intel® | Xeon® | Gold 6212U |
| Intel® | Xeon® | Gold 6222V |
| Intel® | Xeon® | Gold 6226 |
| Intel® | Xeon® | Gold 6226R |
| Intel® | Xeon® | Gold 6230 |
| Intel® | Xeon® | Gold 6230N |
| Intel® | Xeon® | Gold 6230R |
| Intel® | Xeon® | Gold 6230T |
| Intel® | Xeon® | Gold 6238 |
| Intel® | Xeon® | Gold 6238L |
| Intel® | Xeon® | Gold 6238T |
| Intel® | Xeon® | Gold 6240 |
| Intel® | Xeon® | Gold 6240L |
| Intel® | Xeon® | Gold 6240R |
| Intel® | Xeon® | Gold 6240Y |
| Intel® | Xeon® | Gold 6242 |
| Intel® | Xeon® | Gold 6242R |
| Intel® | Xeon® | Gold 6244 |
| Intel® | Xeon® | Gold 6246R |
| Intel® | Xeon® | Gold 6248 |
| Intel® | Xeon® | Gold 6248R |
| Intel® | Xeon® | Gold 6250 |
| Intel® | Xeon® | Gold 6250L |
| Intel® | Xeon® | Gold 6252 |
| Intel® | Xeon® | Gold 6252N |
| Intel® | Xeon® | Gold 6254 |
| Intel® | Xeon® | Gold 6256 |
| Intel® | Xeon® | Gold 6258R |
| Intel® | Xeon® | Gold 6262V |
| Intel® | Xeon® | Gold Gold 5218 |
| Intel® | Xeon® | Gold Gold 6238R |
| Intel® | Xeon® | Gold6246 |
| Intel® | Xeon® | Goldv 6234 |
| Intel® | Xeon® | Platinum 8253 |
| Intel® | Xeon® | Platinum 8256 |
| Intel® | Xeon® | Platinum 8260 |
| Intel® | Xeon® | Platinum 8260L |
| Intel® | Xeon® | Platinum 8260Y |
| Intel® | Xeon® | Platinum 8268 |
| Intel® | Xeon® | Platinum 8270 |
| Intel® | Xeon® | Platinum 8276 |
| Intel® | Xeon® | Platinum 8276L |
| Intel® | Xeon® | Platinum 8280 |
| Intel® | Xeon® | Platinum 8280L |
| Intel® | Xeon® | Platinum 9221 |
| Intel® | Xeon® | Platinum 9222 |
| Intel® | Xeon® | Platinum 9242 |
| Intel® | Xeon® | Platinum 9282 |
| Intel® | Xeon® | Silver 4208 |
| Intel® | Xeon® | Silver 4209T |
| Intel® | Xeon® | Silver 4210 |
| Intel® | Xeon® | Silver 4210R |
| Intel® | Xeon® | Silver 4210T |
| Intel® | Xeon® | Silver 4214 |
| Intel® | Xeon® | Silver 4214R |
| Intel® | Xeon® | Silver 4214Y |
| Intel® | Xeon® | Silver 4215 |
| Intel® | Xeon® | Silver 4215R |
| Intel® | Xeon® | Silver 4216 |
| Intel® | Xeon® | W-2223 |
| Intel® | Xeon® | W-2225 |
| Intel® | Xeon® | W-2235 |
| Intel® | Xeon® | W-2245 |
| Intel® | Xeon® | W-2255 |
| Intel® | Xeon® | W-2265 |
| Intel® | Xeon® | W-2275 |
| Intel® | Xeon® | W-2295 |
| Intel® | Xeon® | W-3223 |
| Intel® | Xeon® | W-3225 |
| Intel® | Xeon® | W-3235 |
| Intel® | Xeon® | W-3245 |
| Intel® | Xeon® | W-3245M |
| Intel® | Xeon® | W-3265 |
| Intel® | Xeon® | W-3265M |
| Intel® | Xeon® | W-3275 |
| Intel® | Xeon® | W-3275M |
| Intel® | Xeon® | W-10855M |
| Intel® | Xeon® | W-10885M |
| Intel® | Xeon® | W-1250 |
| Intel® | Xeon® | W-1250E |
| Intel® | Xeon® | W-1250P |
| Intel® | Xeon® | W-1250TE |
| Intel® | Xeon® | W-1270 |
| Intel® | Xeon® | W-1270E |
| Intel® | Xeon® | W-1270P |
| Intel® | Xeon® | W-1270TE |
| Intel® | Xeon® | W-1290 |
| Intel® | Xeon® | W-1290E |
| Intel® | Xeon® | W-1290P |
| Intel® | Xeon® | W-1290T |
| Intel® | Xeon® | W-1290TE |
| Intel® | Xeon® | Gold 5315Y |
| Intel® | Xeon® | Gold 5317 |
| Intel® | Xeon® | Gold 5318N |
| Intel® | Xeon® | Gold 5318S |
| Intel® | Xeon® | Gold 5320 |
| Intel® | Xeon® | Gold 5320T |
| Intel® | Xeon® | Gold 6312U |
| Intel® | Xeon® | Gold 6314U |
| Intel® | Xeon® | Gold 6326 |
| Intel® | Xeon® | Gold 6330 |
| Intel® | Xeon® | Gold 6330N |
| Intel® | Xeon® | Gold 6334 |
| Intel® | Xeon® | Gold 6336Y |
| Intel® | Xeon® | Gold 6338 |
| Intel® | Xeon® | Gold 6338N |
| Intel® | Xeon® | Gold 6338T |
| Intel® | Xeon® | Gold 6342 |
| Intel® | Xeon® | Gold 6346 |
| Intel® | Xeon® | Gold 6348 |
| Intel® | Xeon® | Gold 6354 |
| Intel® | Xeon® | Gold Gold 5318Y |
| Intel® | Xeon® | Platinum 8351N |
| Intel® | Xeon® | Platinum 8352S |
| Intel® | Xeon® | Platinum 8352V |
| Intel® | Xeon® | Platinum 8352Y |
| Intel® | Xeon® | Platinum 8358 |
| Intel® | Xeon® | Platinum 8358P |
| Intel® | Xeon® | Platinum 8360Y |
| Intel® | Xeon® | Platinum 8368 |
| Intel® | Xeon® | Platinum 8368Q |
| Intel® | Xeon® | Platinum 8380 |
| Intel® | Xeon® | Silver 4309Y |
| Intel® | Xeon® | Silver 4310 |
| Intel® | Xeon® | Silver 4310T |
| Intel® | Xeon® | Silver 4314 |
| Intel® | Xeon® | Silver 4316 |
Windows 11 Supported Qualcomm Processors:
| | | |
| --- | --- | --- |
| Qualcomm® | Snapdragon™ | Snapdragon 850 |
| Qualcomm® | Snapdragon™ | Snapdragon 7c |
| Qualcomm® | Snapdragon™ | Snapdragon 8c |
| Qualcomm® | Snapdragon™ | Snapdragon 8cx |
| Qualcomm® | Snapdragon™ | Snapdragon 8cx (Gen2) |
| Qualcomm® | Snapdragon™ | Microsoft SQ1 |
| Qualcomm® | Snapdragon™ | Microsoft SQ2 |