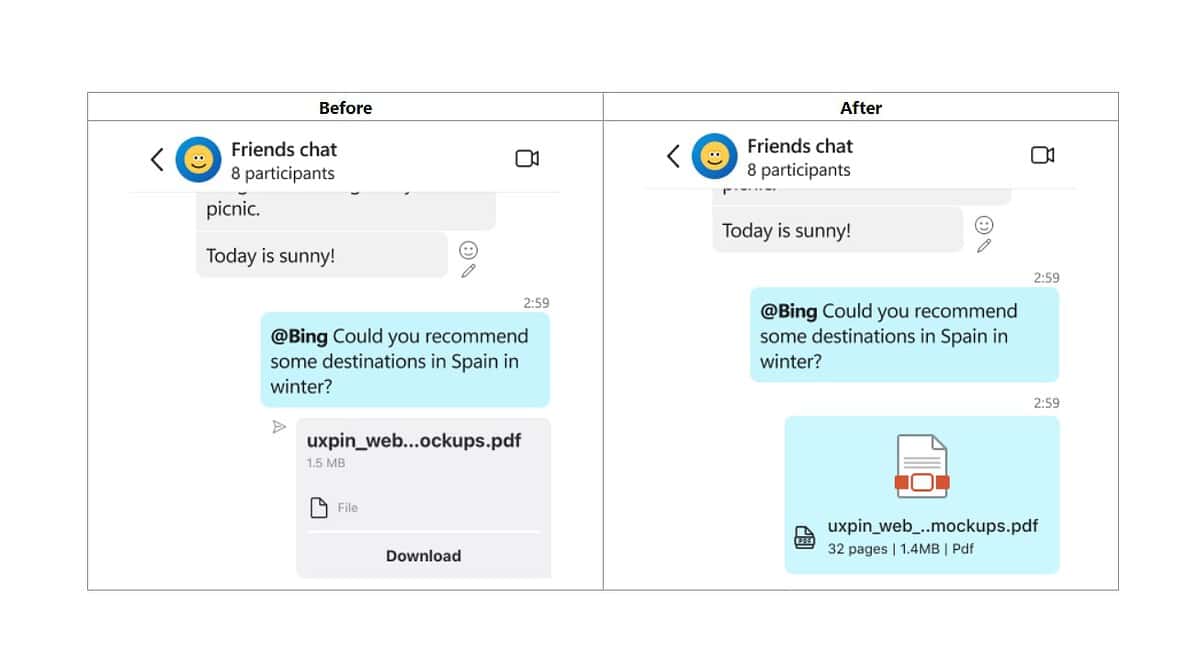 Microsoft yesterday announced the release of Skype 8.102.76.210 build for Insiders. This new Skype build introduces intuitive File Design and Auto-download features.
You're sick of downloading each file one by one. Your incoming files will automatically download once you enable auto-download files under Settings -> Messaging. Additionally, when they download, you will see a colorful icon that is unique to the file type, making it easy to identify.
In an earlier version of the design, files had a "Download" button that, if clicked, turned to a "Open" button. This has been streamlined. Now that auto-download is enabled, all you have to do to view a file you've received is tap or click anywhere on it. The user experience is the same on all platforms.
While auto-downloading allows you to see files instantly, we recognize that there are instances when it's necessary to store them to your device. On desktop systems, right-click and choose the 'Save-As' option from the menu. On mobile platforms, open the file and use the 'Share' option.
Along with the above new features, this new Skype build also includes several bug fixes including the issue in which video camera is not working on Android.