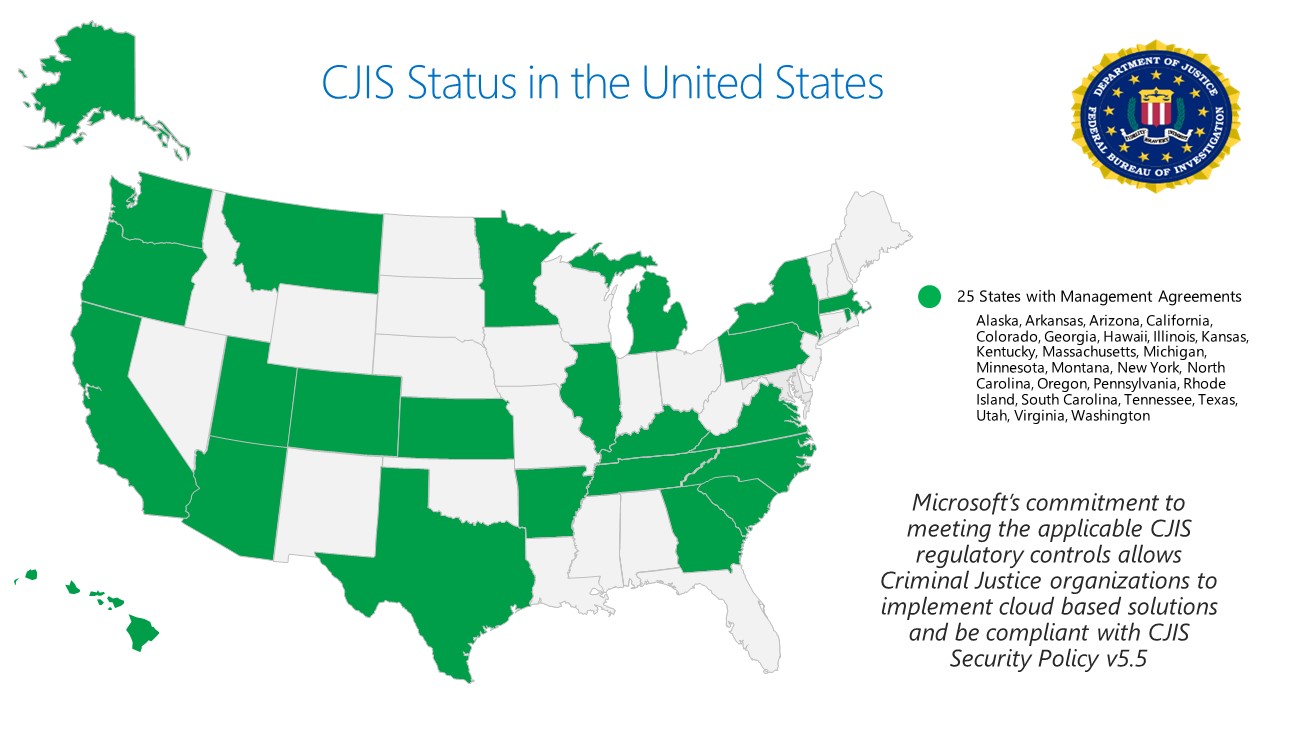 Microsoft has now announced that they have signed the CJIS Security Addendum with Utah. With this agreement, the total states which Microsoft has signed the CJIS Security Addendum becomes 25.
With the 25th state being signed, there is now support for two-thirds of the U.S. population; giving justice and public safety organizations the opportunity to implement advanced solutions in the secure, compliant, Microsoft government cloud. This commitment from Microsoft, combined with innovative solutions including camera technology, biometrics, jail/court/offender management, investigation and evidence solutions,  are empowering digital transformation in law enforcement.
Check out CJIS Implementation Guidelines for guidelines and resources to assist criminal justice entities in implementing and using Microsoft Government Cloud features.