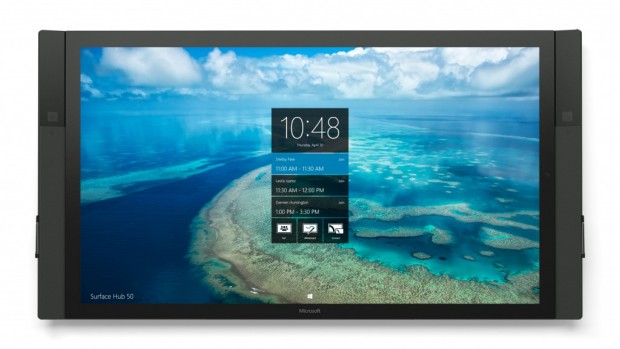 Microsoft today released a new set of demo videos showing the capabilities of Surface Hub.
The star of the collection is when the Royal Academy of Music was introduced to StaffPad and Microsoft Surface Hub, allowing Royal Academy students to collaborate to create music, share the music to the Surface-equipped orchestra and conduct the orchestra remotely via Skype.
Watch the demo videos below.
The other videos demo specific apps.
Watch this demo to learn more about StaffPad on the Surface Hub. An entire orchestra–at the tip of your pen. Natural pen input, detailed orchestral playback and powerful score editing features mean that StaffPad is perfect for music professionals, and easy for beginners. Optimized for Microsoft Surface Hub
Watch this demo to learn more about the Stormboard app on the Microsoft Surface Hub. Brainstorm, organize, prioritize and act on the best ideas, in the same room or around the world, on a realtime sticky note whiteboard.
Drawboard is the ultimate PDF document markup and collaboration app for Surface Hub. With an intuitive user interface, superior inking and a wide variety of annotation tools, Drawboard helps your team stay on the same page, regardless of location. Watch this demo to learn more about Drawboard on the Microsoft Surface Hub.
Watch this demo to learn more about the TechSmith Loop app on the Microsoft Surface Hub. Spend less time identifying problems and more time solving them with TechSmith Loop for Surface Hub. Immediate video review technology captures and analyzes motion, processes and procedures so teams can collaborate on real-world situations with ease.
Engage your audience in bold new ways with PowerPoint for Surface Hub. Forget everything you knew about presentations: powered by Hub's collaborative features, storytelling will never be the same. Learn more with this quick and easy demo.
The Surface Hub is now on sale in two different sizes: a 55-inch variant which costs $8999 and a 84-inch variant which costs $21999. If you or your company would like to buy a Surface Hub, you can know more about it here.