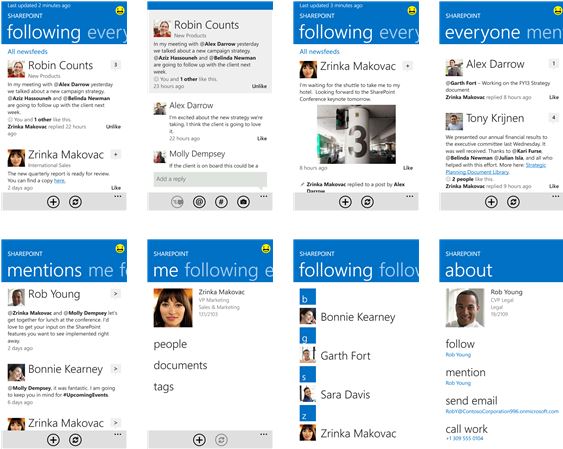 Today at SharePoint conference, Microsoft announced the availability of preview version of SharePoint Newsfeed app for Windows Phone devices.
App Description:
The SharePoint Newsfeed for Windows Phone makes it easy to stay connected with your colleagues using SharePoint's social features. You can post to newsfeeds on all your SharePoint sites, follow people, documents, and tags, and more.

The SharePoint Newsfeed app allows you to:
• Create new status posts
• Add comments to ongoing discussions
• Read and "like" your colleagues' posts
• @mention a colleague directly
• Use #hashtags
• Upload pictures
• Discover people profiles
• Work with followed documents
Microsoft also said that SkyDrive pro is already built into Office hub of Windows Phone 8 devices.
Download it here from your Windows Phone device.
via: ZDnet