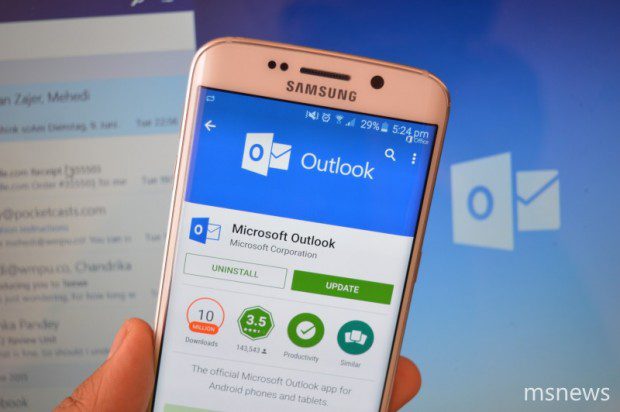 Microsoft has rolled out a new update for Outlook app for Android devices. The latest update bumps the app to v2.2.165 and brings agenda widget for the app. The new widget will give users a quick glance at all the upcoming events.
Users can pin the agenda widget directly on their home screen. To do that, press and hold the empty part on the home screen and select Add widgets from the pop-up menu. Then scroll down to Outlook and select Outlook Agenda. Apart from this, Microsoft has also fixed some bugs in the latest update.
Android users can get the latest update from Google Play Store below. Do let us know your thoughts on this update in the comments section below.
Via: Windowsblogitalia