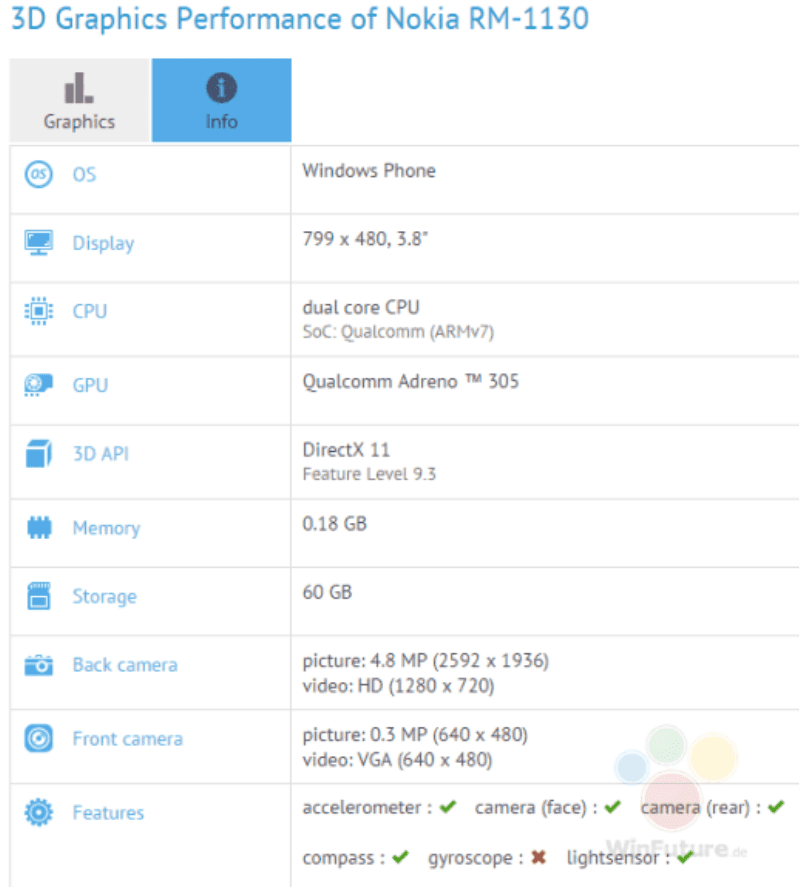 We posted 2 days ago about the low-end Microsoft RM-1128 and RM-1127, two affordable handsets with HD screens and quad-core processors.
Now another handset has popped up on GFXBench, the RM-1130, which is likely to be much cheaper.
The RM-1130 has a 3.8 inch WVGA screen, dual-core CPU, 5 megapixel rear and VGA front-facing camera. With 60 GB of storage the device presumably supports microSD card expansion.
The CPU is likely the Snapdragon 208 which has 3G but lacks LTE support.
With 180 MB RAM allocated to the app it is almost certainly a 512 MB device.
This device is presumably the second of Microsoft's low-end range, leaving the enterprise segment to still be defined. 
Via