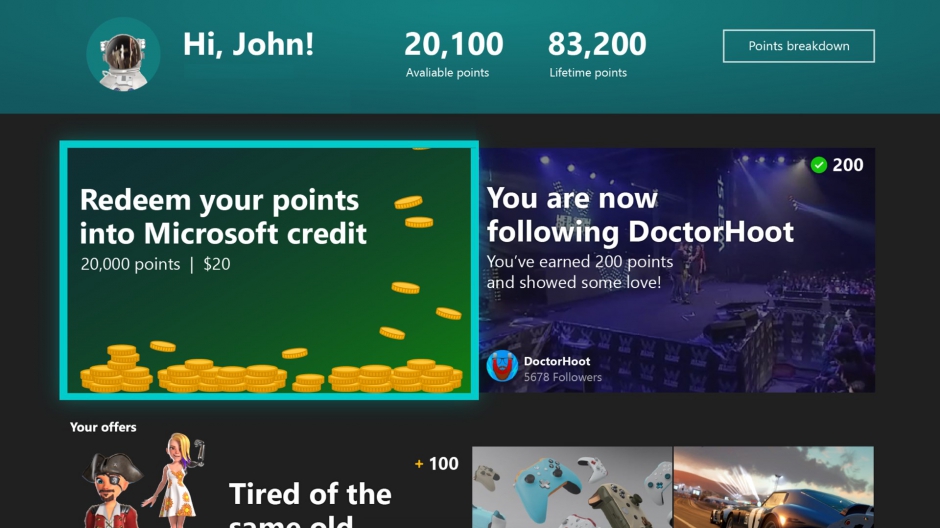 A couple of months ago Microsoft announced that Xbox Live Rewards would be transitioning into Microsoft Rewards, and as such a new app for it would come out for Xbox One. This app has been tested out by Xbox Insiders the last few weeks, with a launch for everyone happening today.
According to Microsoft, the app will allow you to "see exclusive offers just for Xbox fans, redeem your points for Microsoft Store gift cards, and check how many points you've earned from Microsoft purchases and searches with Bing."
You can download the app for free here.
June 15 was the cutoff to opt-out from migration, so if you missed that then any of your remaining Rewards Credits and MyVIP Gems balance should have been converted into your local currency and deposited into your Microsoft Account by now. That was also the day that you must have redeemed any of your gems for prizes in the MyVIP Vault by.