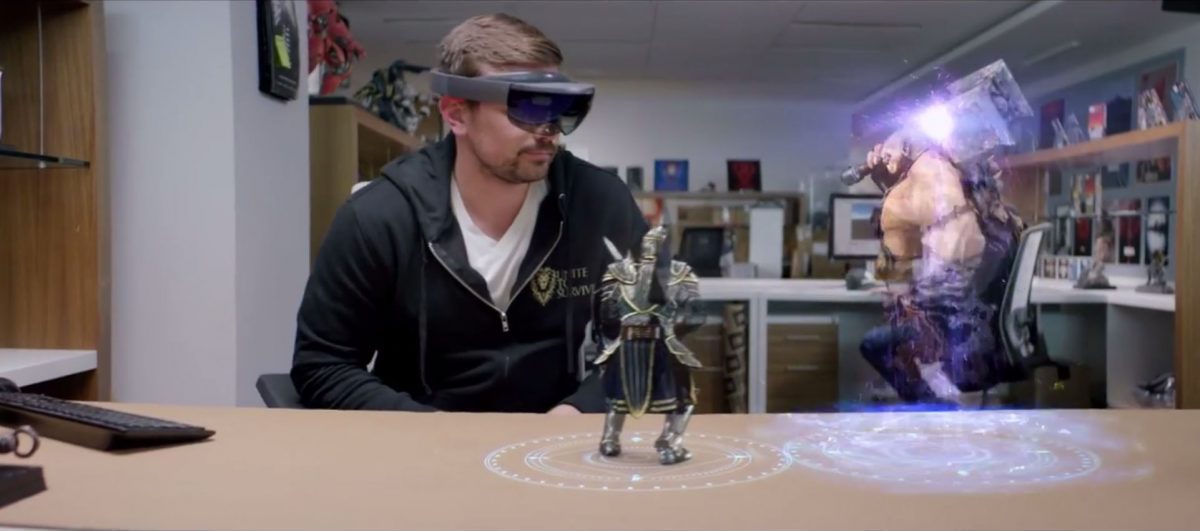 Microsoft is looking to make their Holographic platform more awesome by adding computer vision to their augmented reality efforts.
Speaking on twitter, Microsoft Principal researcher Jamie Shotton announced that he will be joining a new Computer Vision Research team at Microsoft Research Cambridge "to help make the best #MixedReality platform even more amazing!"
Thrilled: joining @HoloLens, leading new Cambridge #ComputerVision research team to help make best #MixedReality platform even more amazing! pic.twitter.com/aw2jfpOIGe

— Jamie Shotton (@JamieDJS) September 22, 2016
Jamie's previous work focused at the intersection of computer vision, AI, machine learning, and graphics, with particular emphasis on systems that allow people to interact naturally with computers. Combining this with HoloLens technology will presumably mean that HoloLens will not only be able to recognize surfaces using its depth sensors, but also objects using its camera, allowing more natural and intelligent interactions with the objects the users are looking for.
Microsoft recently released technology which allowed the HoloLens to export its sensor data to a PC over WIFI, where all the processing can be done, and then import the resulting images back to the headset, enabling performance as good as 60 frames per second.
This would alleviate much of the processing power concerns advanced image recognition would require, and which could not be easily delivered by the Atom processor in the HoloLens headset.
While Microsoft is selling their own HoloLens augmented reality product they are also hoping a large number of 3rd party OEMs will also use their Windows Holographic platform to power their virtual and augmented reality devices.
The HoloLens is currently on sale to enterprise, developers and power users and can be found at the Microsoft Store here.