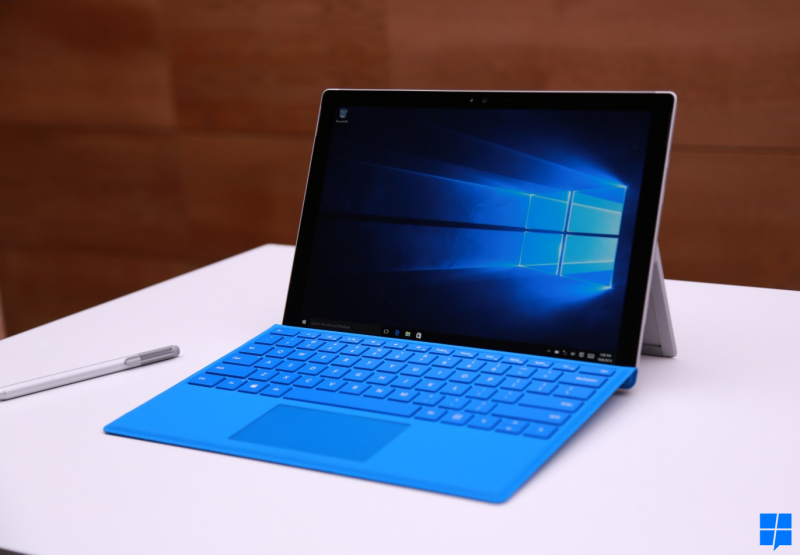 We have been hearing about the Surface All-In-One for a little while now. According to rumors, the device is expected to come in three different sizes (21, 24 and 27 inches). As you may expect, there isn't much information about the Surface AIO just like most other Surface devices. According to a new report from ZDNet, Microsoft is planning to launch a new Surface device in late October. The device, which is apparently codenamed as "Cardinal" could be the Surface All-In-One. The report states that the Cardinal will be able to turn your desk into a "studio". No one really knows what that actually means, but Microsoft could have something major planned for the next Surface device just like the company had for the Surface Book.
The All In One Device has been rumoured to have a 3D camera and possibly be modular.
Interestingly enough, the report claims that Microsoft will also be showing off some devices from other OEMs at the event.
Microsoft has apparently codenamed the October event as "Project Rio" and it'll likely happen in the last week of October. ZDNet speculates that the event could be happening on October 26, which is when Microsoft released the Surface Pro 4 and Surface Book last year. For those wondering, Microsoft is expected to introduce upgrades for the Surface Pro and Book line in early 2017. However, details regarding upgrades for the Microsoft Band 2 and Surface 3 remain unknown at the moment. As for the Surface Phone, there aren't much details either, but there should be more information on the Surface Phone next year.