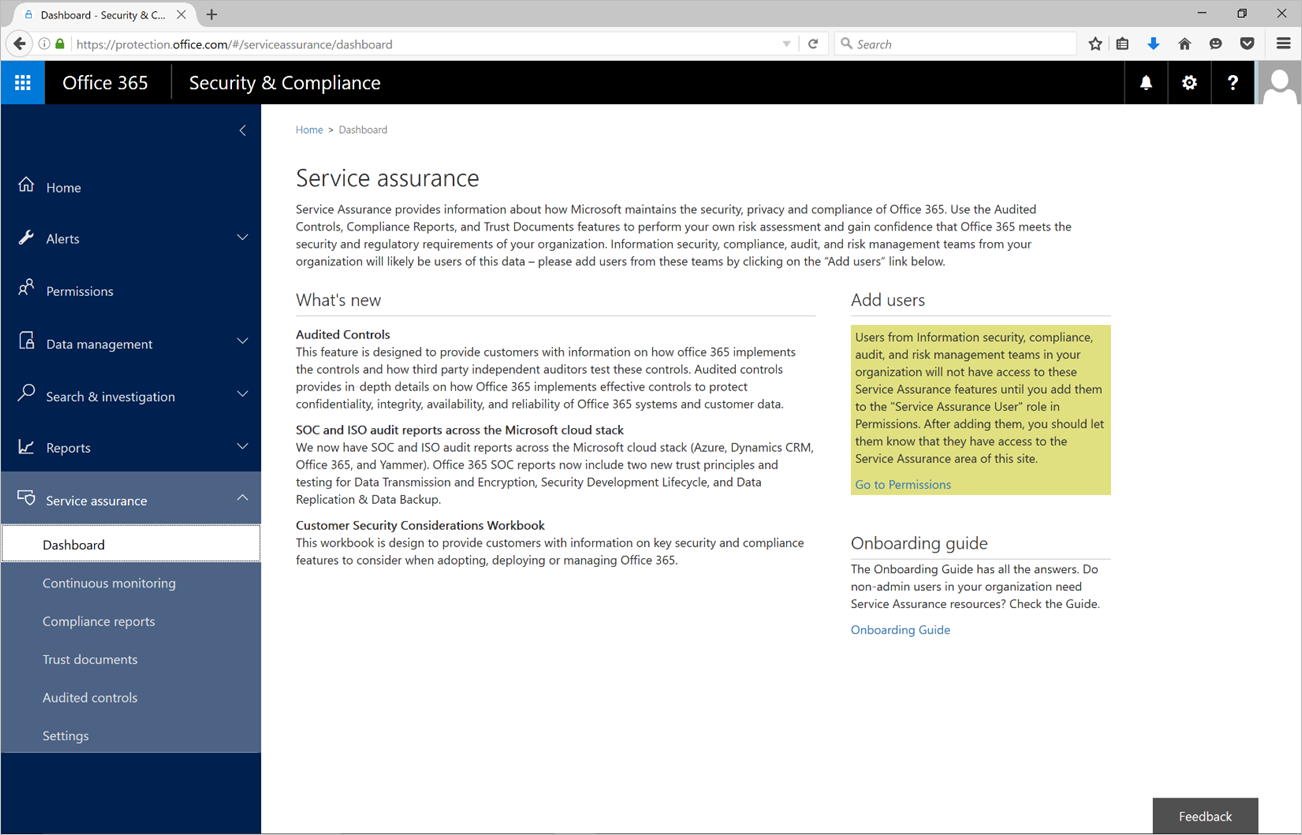 Microsoft has now released Service Assurance Dashboard as part of the Office 365 Security and Compliance Center through which Office 365 customers can have access to the information that is relevant for them to perform a risk assessment on Office 365 services—on demand.
Service Assurance Dashboard provides immediate access to:
Details on how Office 365 implements security, privacy and compliance controls including details of how third-party independent auditors perform audits to test these controls.
Third-party independent audit reports including: SSAE 16 / SOC 1, SOC 2 / AT 101, ISO 27001 and ISO 27018.
Deep insights into how we implement encryption, incident management, tenant isolation and data resiliency.
Information on how you can leverage Office 365 security controls and configurations to protect your data.
The Audited Controls feature in Service Assurance helps you to understand how Office 365 protects your data by detailing:
Test status—Status of the Office 365 controls.
Control implementation details—Explanation of how Office 365 implements a control.
Testing performed to evaluate control effectiveness—How independent auditors test the effectiveness of our security, compliance and privacy controls.
Test date—When a control was validated.
Office 365 controls—How the Office 365 internal controls map to standard controls.
Read more about it here.