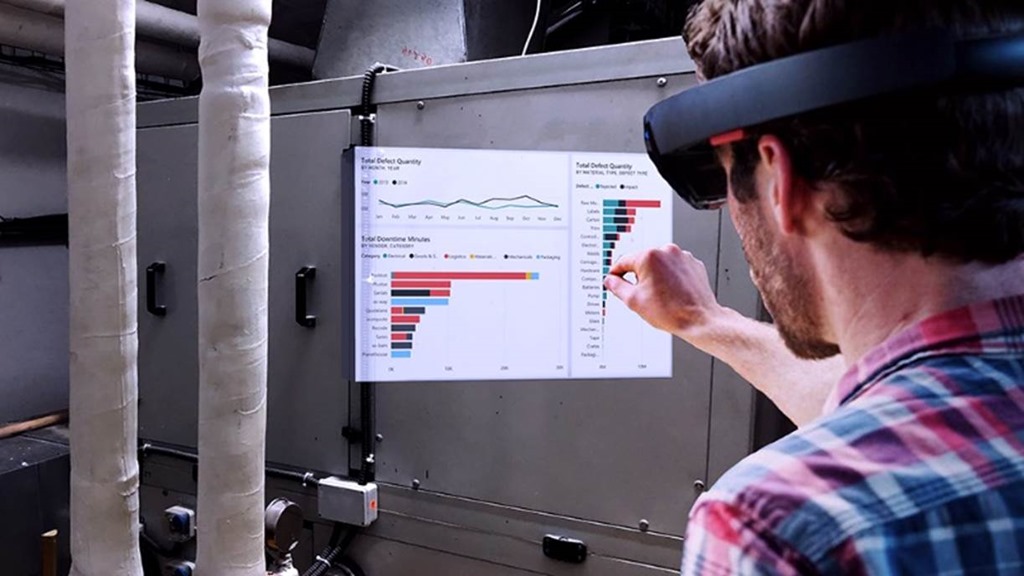 Microsoft yesterday announced the preview of Power BI for Mixed Reality app which will provide more flexibility for data consumption. HoloLens users can use this app to visualize their data holographically, in real world context. They can have a 360-degree view of their data, and place dashboards and reports wherever they want in their Mixed Reality environment.
This app currently supports two modes to consume Power BI content: You can pin it on top of a specific location in the real world (such as a machine or meeting room), or you can have it follow you around in a "docking belt" at the bottom of your view port, allowing you to focus on different dashboards and reports as needed.
Microsoft has also added support for voice commands. For example, you can say "Follow me" voice command to pick up a visual that will follow your gaze, then say the "Dock" command to place it in your docking belt, or say the "Place here" command to place the visual in a specific location.
Download the app here from Microsoft Store. You can learn more about this app here.