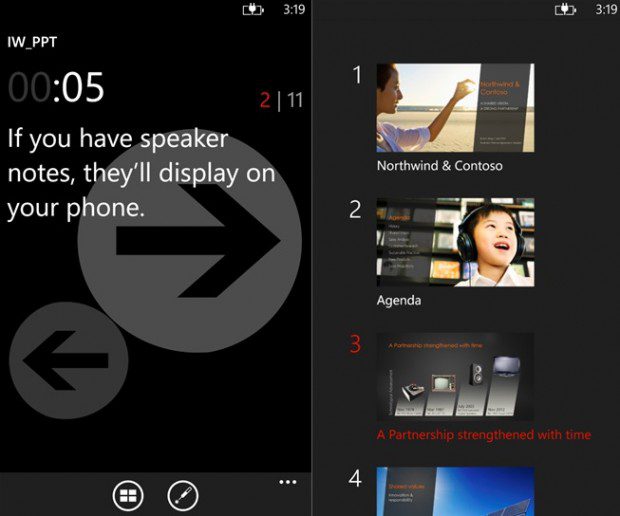 Today, Microsoft released a new app called Office Remote that allows you to control your Office apps such as Word, Excel, and PowerPoint on your PC through your Windows Phone. For example, you can start your PowerPoint presentation, advance the slides, navigate between Excel worksheets and graphs, scroll through a Word document or quickly jump to specific sections or comments, all with your Windows Phone device. You require Microsoft Office 2013 with Office Remote desktop add-in running on a Bluetooth enabled PC.
Office Remote has the following features:
PowerPoint:
– Jump to the next, previous, and last slide
– View slide thumbnails and jump to a slide
– View speaker notes on phone
– View presentation timer and slide numbers
– Laser pointer using touch on your phone

Excel:
– Change worksheets by swiping
– Use Slicers, PivotTable, and Filters
– Jump to any named object in your workbook
– Move up or down the worksheet
– Change the zoom level

Word:
– Jump to headings
– Jump to comments
– Screen up/down
– Line up/down
– Change the zoom level
Download the app here from Windows Phone Store for free.