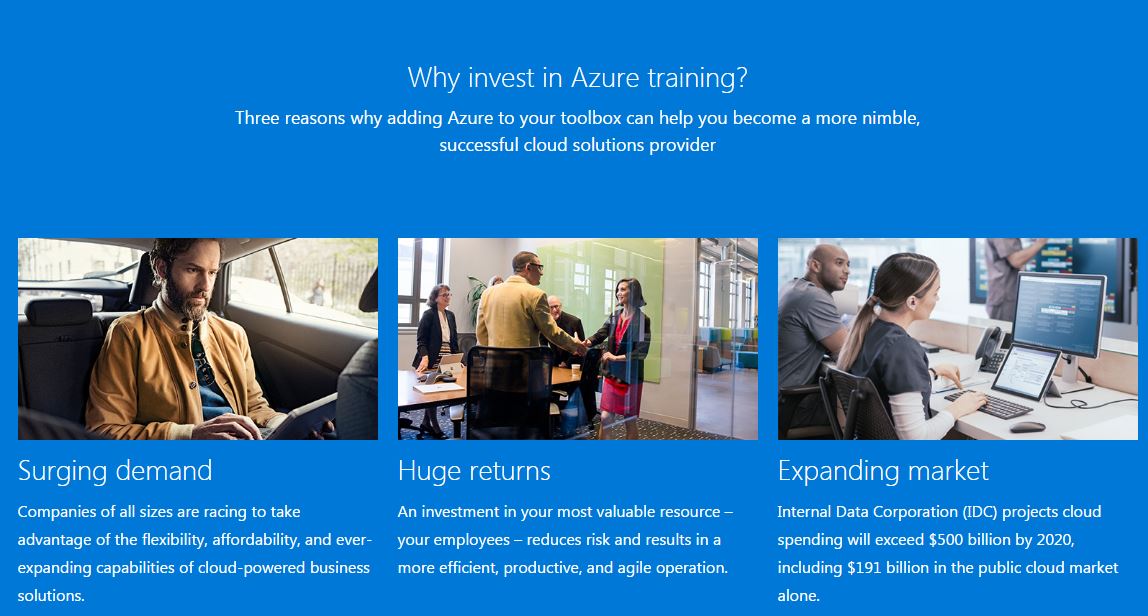 Microsoft yesterday announced the free Azure training courses available in a self-paced, interactive online learning environment, as well as the option for Azure certification at a deep discount. Technology professionals can start with Azure Fundamentals or those wishing to become multi-cloud specialists can check out the Azure for AWS Experts courses, or dive right in to more specific courses like Azure Storage or Azure Networks. Six courses are already available online and they will add six more in the coming months.
These new Azure offers join the lineup today, featuring a modern learning model called a Massively Open Online Course, or MOOC. MOOCs are so much more than online videos and demos – they incorporate videos, labs, graded assessments, office hours, and more.

You can access our growing catalog of MOOCs right now, for free. Finishing each MOOC includes a digital certificate of completion ready to share on professional networking sites like LinkedIn.

You can also get great discounts on Microsoft Certified Professional (MCP) exams, If you want to prove your skills in a single area, you can purchase a single exam, retake, and practice test for $99. If you want to prove your broad cloud mastery, you can purchase three exams, retakes, and practice tests for $279.
Find more details on Azure Training here.