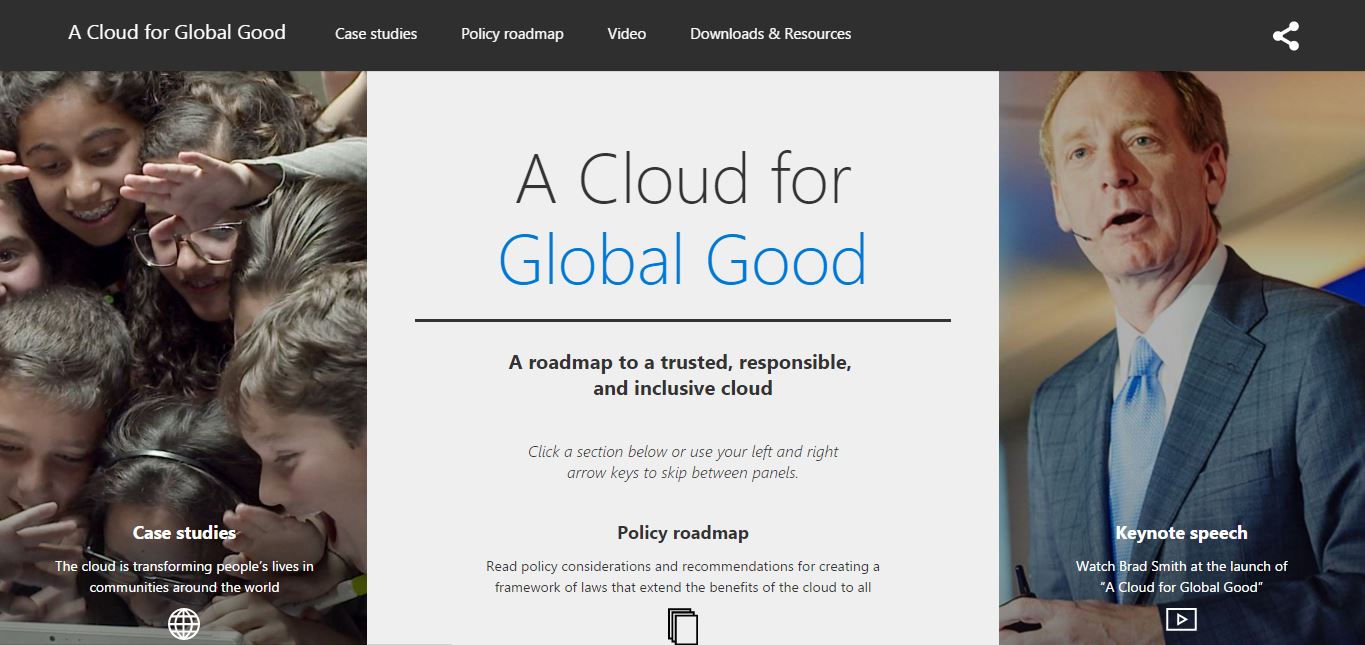 Along with the announcement about their plans to offer new datacenters in France, Microsoft today also released a new e-book called "A Cloud for Global Good". This book details 78 public policy recommendations in 15 categories to help make cloud technologies more trusted, responsible and inclusive.
Topics include next-generation skills, enhancing security and privacy in the digital age, environmental sustainability, keeping communities safe, and securing a bright future for all our children. The book's specific proposals tackle challenges like data flow disruptions that can interrupt critical services, protecting people from online exploitation and fraud, and ensuring those with disabilities can access e-government services.
"Cloud computing has the potential to solve some of our world's most challenging issues, but, as with all technological advancements, it raises important questions for society," said Brad Smith, Microsoft president. "We must work together to build a cloud for global good. Our hope is that the ideas shared in this book will help move technology forward while ensuring no one is left behind."
You can read more about this book here. You can download the book here.