Recently Microsoft released Your Phone app for Windows Insiders. The app was announced by Microsoft back in Build 2018. The app worked by connecting Microsoft Apps for Android with Your Phone app on Windows 10 PC.
However, with the yesterday's Skip Ahead build, Microsoft decided to rebrand Microsoft Apps to Your Phone Companion app. The app will serve as the companion app for Your Phone on PC to sync photos, messages and notifications.
This week, we are bringing our apps closer together – Your Phone app on PC now links you to Your Phone Companion app on your Android phone. See the resemblance? Companions? Yea thought you'd like that! We heard your feedback on having both apps share a stronger name game.

– Microsoft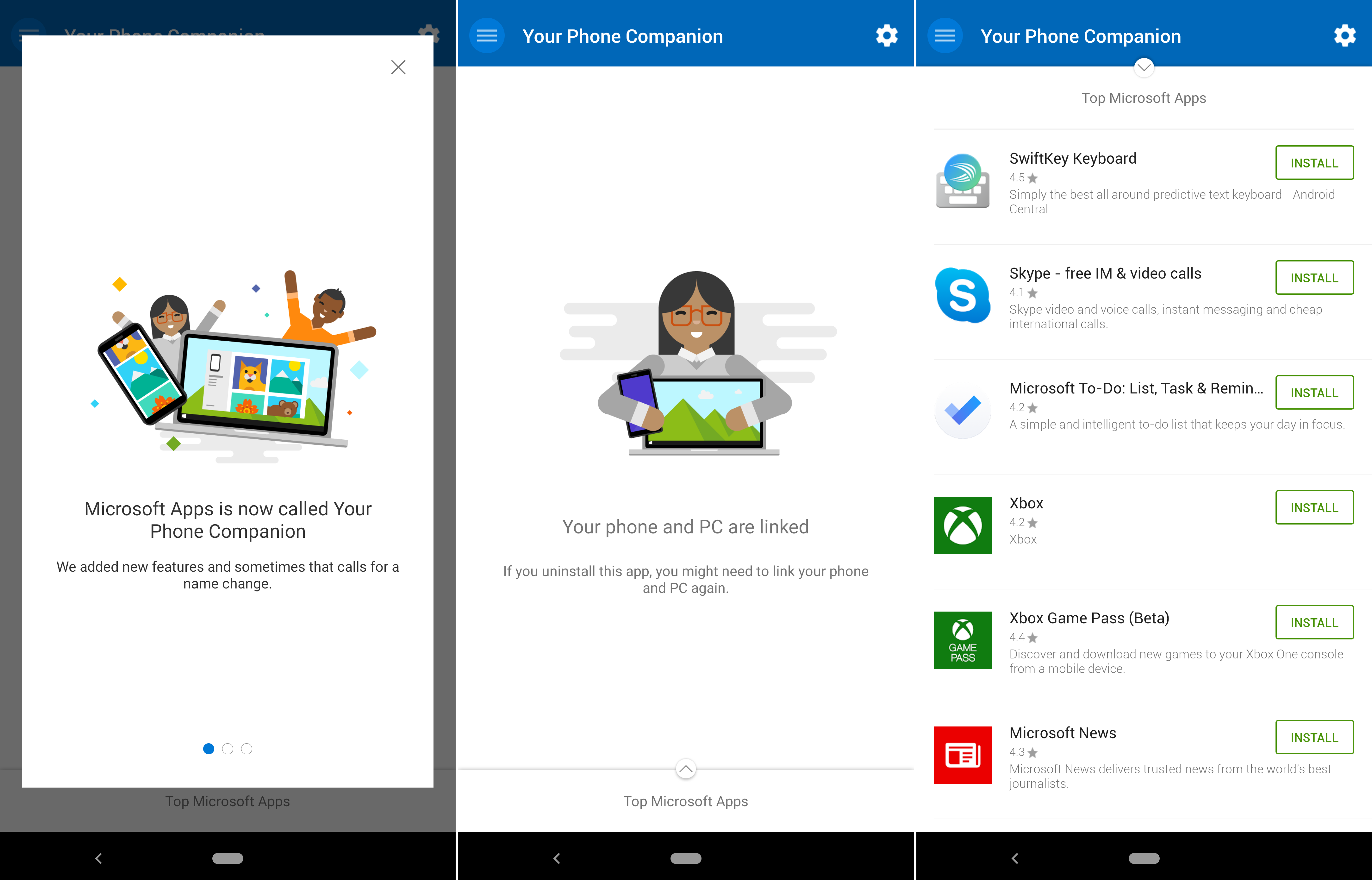 The app will download the update if you have auto-updates enabled on your Android device. Alternatively, you can head to the Play Store and download the update manually. The app will work on devices running Android 7.0+ and is not available in China right now. Microsoft also shared the link to the FAQ in case you're having issues setting up Your Phone app. Do note that the app is still available for Windows Insiders who are using Android. Microsoft is still working on Your Phone for iOS devices.