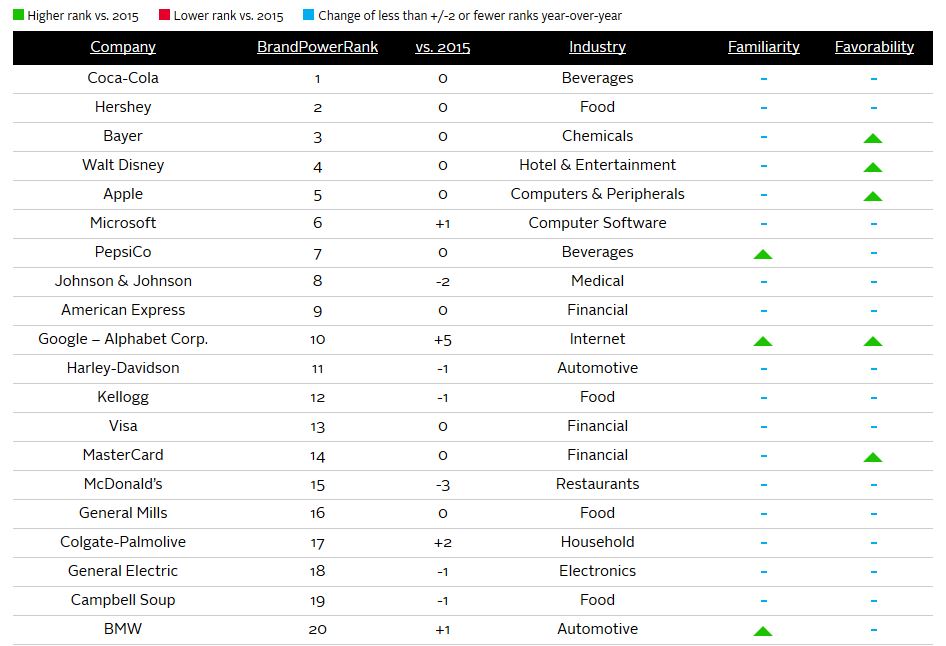 Each year, Tenet Partners analyzes the data in the CoreBrand Index (CBI) to determine the Top 100 Most Powerful Brands based on high awareness and positive brand perceptions. 2016 marks the ninth year of the report. In their latest report, Microsoft was ranked No.6 just behind Apple in the "Top 100 Most Powerful Brands of 2016" list. Microsoft has moved closer to Apple, climbing one spot year-over-year.
Tenet's Top 100 Most Powerful Brands are ranked in corresponding order by a measure of BrandPower – a single indicator of brand strength that examines a company's reputation in the marketplace along with its ability to impact business performance. Participants hailing from the top 20% of corporations in the United States (based on revenue) are surveyed on two key metrics that contribute to a brand's strength: Familiarity and Favorability. Familiarity measures awareness of the brand. Favorability measures the perception of the brand, based on how it performs across three attributes, including Overall Reputation, Perception of Management, and Investment Potential.
You can download the full report here.