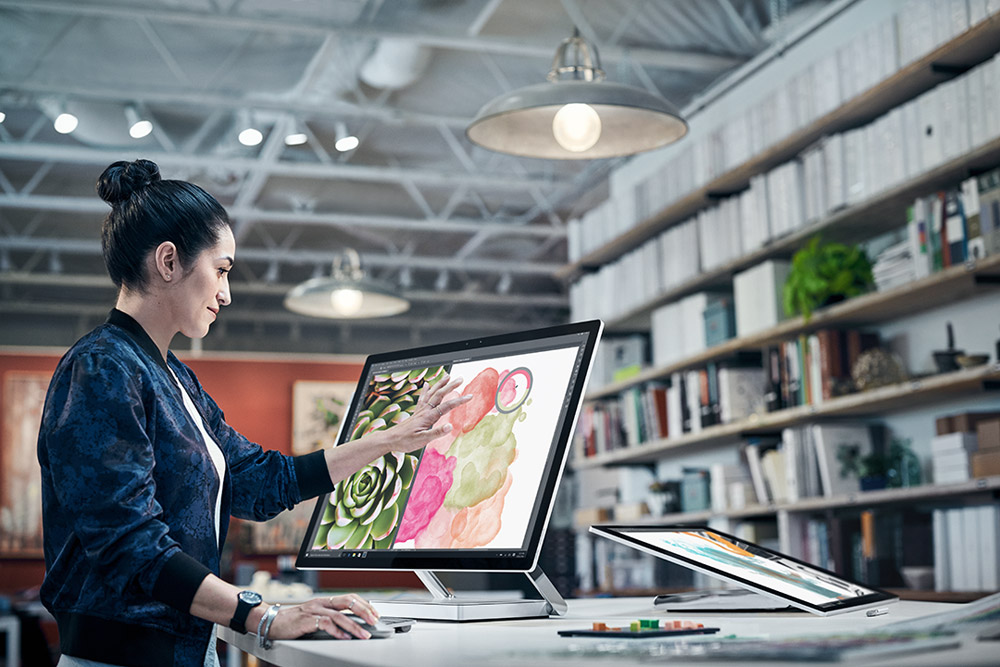 Microsoft has reported their revenue for Q2 2017, and the Surface line has brought in revenue of $1.321 Billion dollars, owed in part to the continued sales of the Surface Pro 4 (which Microsoft claims is now replacing the Surface 3 and Surface Pro 3 in the sales channels), and Surface Book and a (presumably) small boost from the expensive but critically acclaimed Surface Studio.
In comparison, last quarter the firm posted a revenue of $926 million, and in Q2 2016 a revenue of $1.352 billion. While there is a slight (2%) decline in YoY revenue, it is clear that there is an upward trajectory in revenue for the Surface hybrids.
Microsoft is expected to release a Surface Pro 5 and Surface Book 2 later this quarter along with a rumored small Surface folding tablet/large mobile device later this year to further cement the reputation the Surface line as innovative device leaders. It is anticipated that these devices will further drive an increase in hardware proliferation across different demographics and further increase uptake.
As for mobile, Microsoft noted that phone declined by 81% year over year. As Microsoft has not sold any phones for a while now, coupled with the general gloom that perpetually hung over Windows on mobile, this isn't a shock to anyone.
In other news, the company reported a total revenue of $24.1 billion, which is down from $25.7 billion YoY. You can find the full report here.